The NBSL hosted their Canadian cousins for three matches in Florida
---
This past weekend saw Hollywood Beach in Florida host Canada Beach Soccer in friendlies played against the NBSL All Star squad.
On the NBSL roster were some players from the US National Team, such as Nico Perea, Fredo Dilvert and Connor Rezende. Michael Butler, Bahamas international, also featured, while Dwayne de Rosario, former Major League Soccer legend, played for Canada Beach Soccer.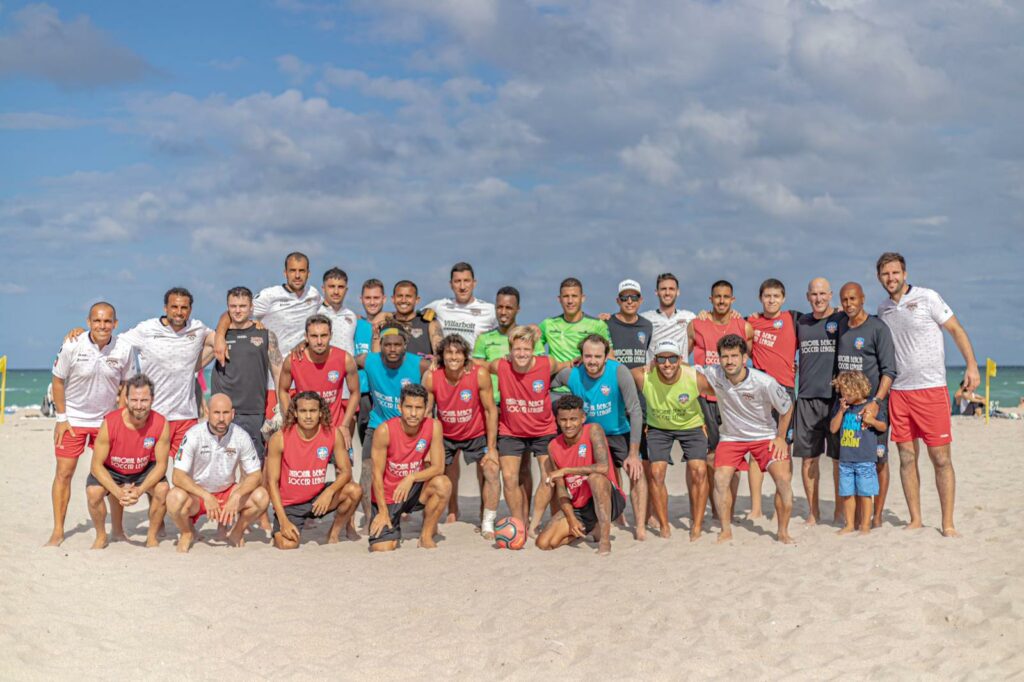 There were three international friendly ties between NBSL and Canada. The first game was a close 5-3 win for the local side, while the second was even tighter, as the match went all the way to penalties where the USA team eventually took victory number two.
The final game ended 5-1 to the NBSL All Stars, completing the triple over the visiting Canadians.
Despite the narrow losses, a desire and clear talent on the sand shows that these initial steps could be the start of something big for beach soccer Canada…
Results
Game 1: NBSL 5 – Canada 3
Game 2: NBSL 3 (6) – Canada 3 (5)
Game 3: NBSL 5 – Canada 1
Individual Awards
MVP: Fredo Dilbert (NBSL)
Top Scorer: Nico Perea (NBSL)
Best Goalkeeper: José Sorto (Canada BS)