The Canarinha defeat Spain in a close encounter and will face them again in the final
---
After both sitting on three points each heading into the fixture, Brazil and Spain took to the Saudi Arabian sands in the Women's NEOM Beach Soccer Cup to decide who would finish in first place in the group phase…
WATCH ALL MATCHES LIVE ON BEACHSOCCERTV.COM – SIGN UP HERE!
Brazil remain undefeated
Brazil win 2-1 against Spain.
Taii sent the Brazilians ahead in the fixture with less than three minutes played in the match with a beautifully timed chip over the opposition goalkeeper. The Canarinha held onto their one goal advantage up until the interval, as both sides looked to score the next goal.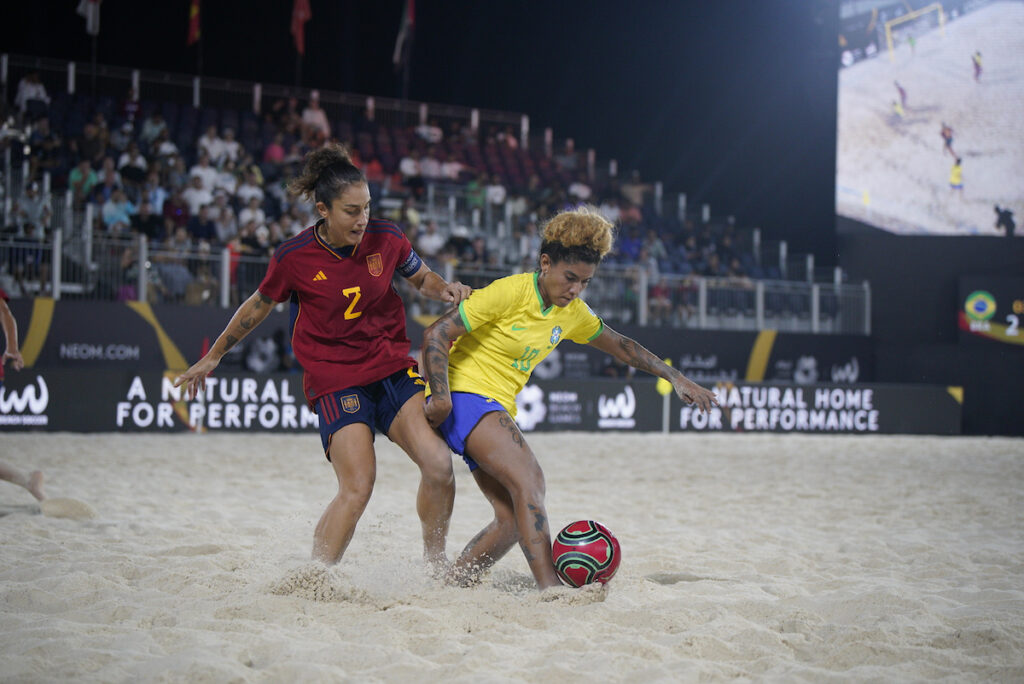 Both teams battled as hard as they could in the second period, and it took more than seven minutes for the second goal to arrive. Following a defensive error from the Spaniards, Dani Barboza expertly set herself up and dinked the ball over the head of Laura to double the lead.
In the final period, Spain were desperate to pull themselves back into the match and it was Natalia to head home at the back stick, following Sara Tui's deflected acrobatic effort, with more than 11 minutes remaining in the match. Despite the early goal, the Spanish side were unable to find the second goal, meaning a defeat in their second match.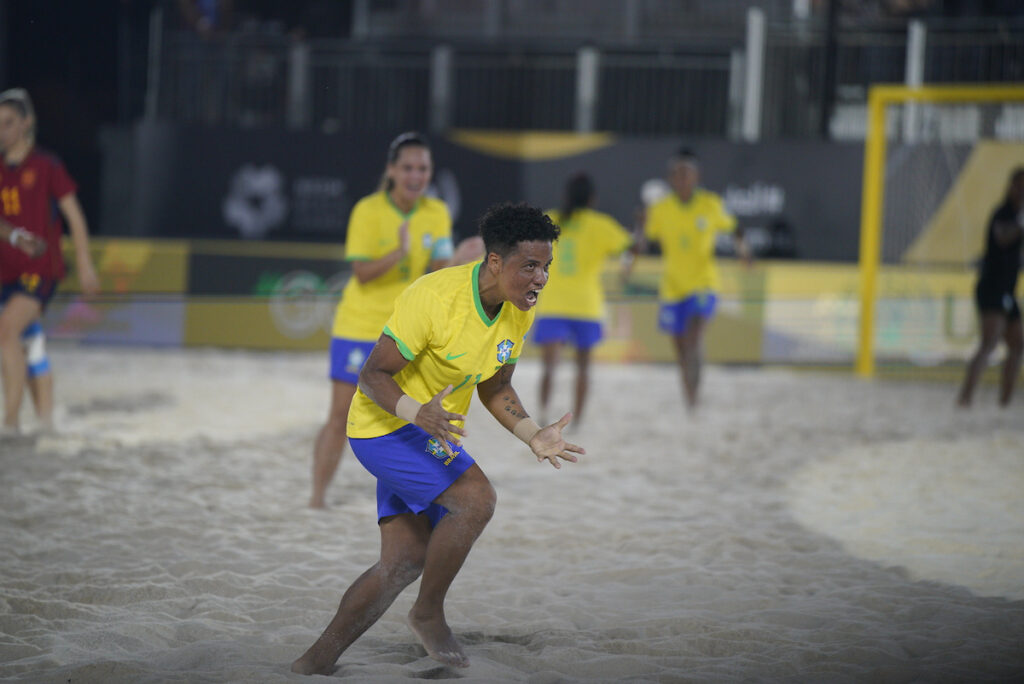 The two sides will meet again in the final, as the Spaniards will be hoping to avenge this group stage loss.
Check all the stats of the Women's NEOM Beach Soccer Cup on beachsoccer.com (click here)
WATCH ALL MATCHES LIVE ON BEACHSOCCERTV.COM – SIGN UP HERE!
Results
Brazil 2-1 Spain
Fixtures – 28th October 2023
Final
Brazil vs Spain