La Roja star Javi Torres attended the event at the brand-new Indoor Beach Center
---
Beach soccer is for everyone, and that is exactly the message conveyed by the team behind the "Inclusive Matchday" that took place in Belgium on Saturday 12 March.
Spain international Javi Torres attended the day of beach soccer activities at Belgium's brand-new Indoor Beach Center, where special watches were incorporated into the training session and matches to help the coaches communicate with the 24 deaf and hard of hearing children.
The technology, a fantastic initiative for the inclusion of children with functional diversity in the world of sport, was provided by Ekho Sport and Georges Kapin, the person in charge of the project.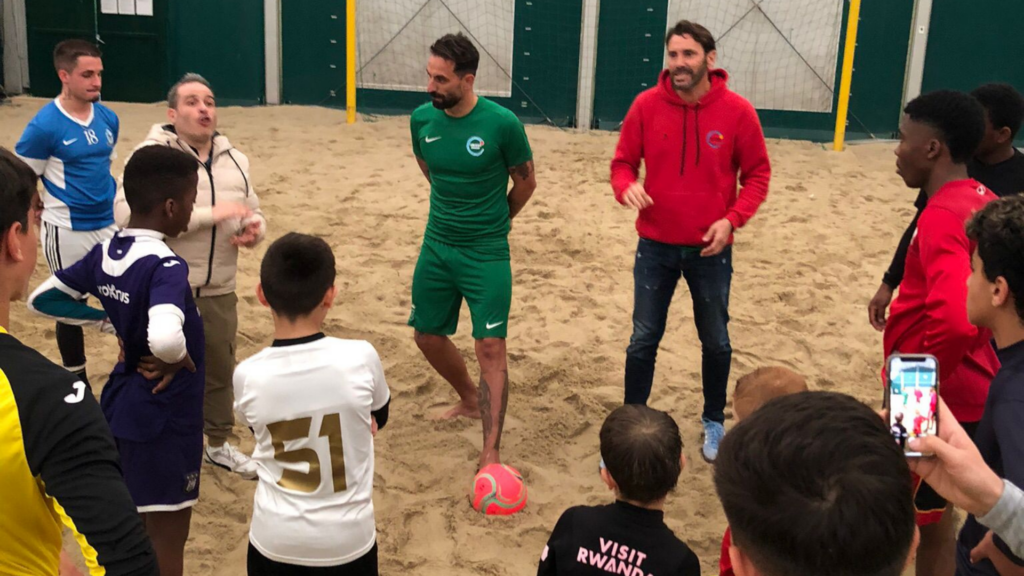 David Mames met with Ekhosport, an association that develops soccer for the deaf and hard of hearing, and suggested that they expand their work to beach soccer, and a brilliant partnership was born.
This was the second edition of such an event, and more are already being planned in several other countries. The next event will take place at the end of April with deaf and hard of hearing children in Cadiz, Spain, where Keko Rosano and Javi Torres will once again be in attendance.