Denmark, Norway, Romania, Kazakhstan and Estonia will continue the fight for places at the FIFA Beach Soccer World Cup Russia on Monday
---
A thrilling last day at the Preliminary Round of the FIFA Beach Soccer World Cup 2021 – Qualifier Europe saw the groups finally confirmed, as Denmark, Norway, Romania, Kazakhstan and Estonia confirmed their place in the final stage.
Apart from Denmark, who had already secured their classification as the best team in Group C, the remaining teams had to battle things out to snatch one of the four places still at stake.
Kazakhstan were the second team to seal a place, and they go through as the second best team in that same group, following a tight win over Lithuania in the first game of the day. Although a 3-0 run in the second period seemed to be definitive for the Kazakhs, Lithuania's late reaction had them fighting to defend the lead until the end.
Estonia would follow, with another tight win over Sweden. The Estonians reacted to the Swedish comeback in the second half of the game and prevailed in a see-saw battle that ended with them clinching three key points to allow them leapfrog England and make the next round.
In the third game of the day, Norway upset the Czech Republic from the penalty spot to snatch another ticket to next round. After a tantalisingly balanced game, in which Norway's Havar Gaare annulled Trampota's opener for the Czechs, the match progressed with no further change in the scoreboard, so the penalty shootout was the only way to decider the victor.
The Norge proved the more clinical, not missing a single attempt and sealing their place in the final round on the road to Moscow.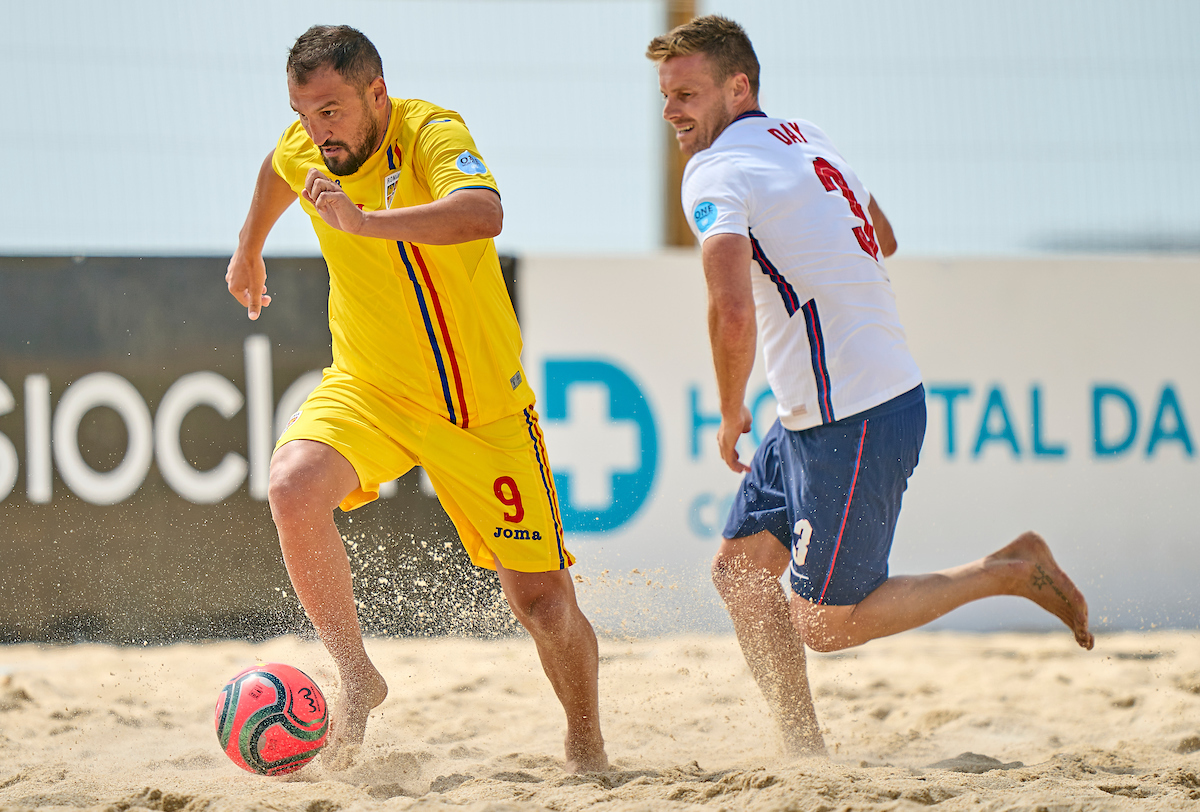 England and Romania closed this last matchday with a dramatic winner-takes-it-all fight that fell on the side of the Romanians. Despite the Three Lions opener their domination of the first period, the reaction by the Carpathians in the middle frame, with two goals by the goalkeeper Andrei Paul, changed everything.
Daniel Zaharia added to the Romanian advantage, sealing the 4-2 victory that confirms Romania as final of the five teams to make it past the Preliminary Stage and join the big guns of the continent in the final stage of the FIFA Beach Soccer World Cup 2012 – Qualifier Europe kicking off on Monday.
More information on this FIFA Beach Soccer World Cup 2012 – Qualifier Europe preliminary round, here.