Brazil, Iran, UAE and Paraguay to meet in semi-finals tomorrow
---
– USA cruise past La Roja in playoffs
– Japan down Saudi Arabia to keep hopes of fifth alive
– Semi-finals to take place on Saturday
USA and Japan won their playoff matches on Friday to stay in the race for fifth place at the Emirates Intercontinental Beach Soccer Cup. Spain and Saudi Arabia will contend seventh.
The semi-finals will be played on Friday, where Iran will go up against the Emirati hosts and the final of the Copa America will be replayed, as Brazil take on Paraguay…
USA defeat Spain to stay in the race for fifth
In the battle for fifth, which would be a joint best-ever finish for Francis Faberoff's men, the USA surged ahead of their Spanish rivals, with first period goals from Silveira (2) and Perea.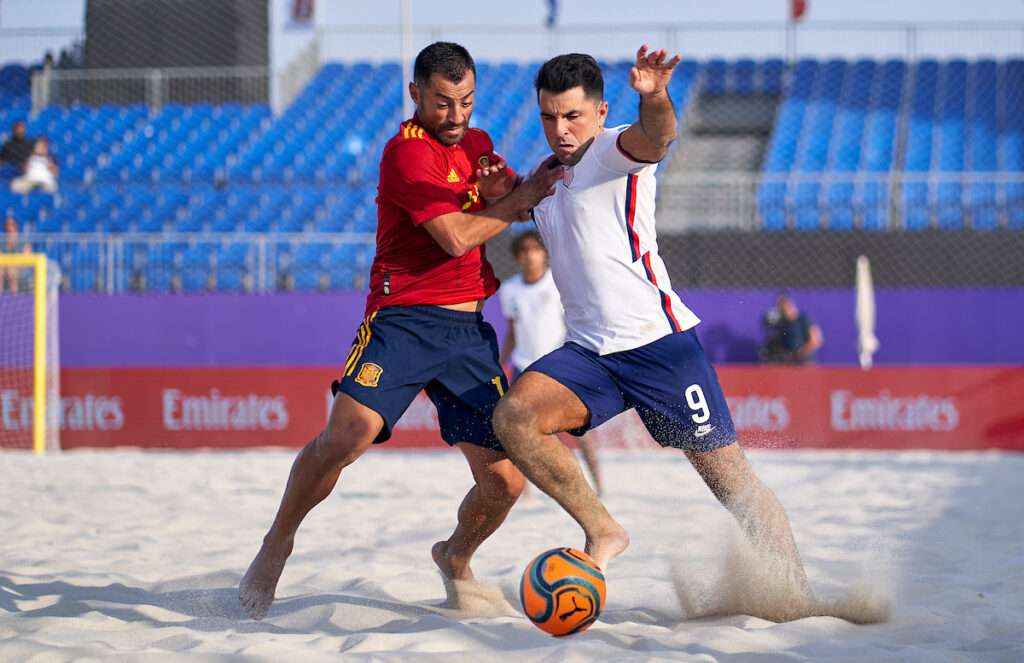 A goal of the tournament contender was then fired into the top corner by Jose Arias after a slick bit of team play, getting Spain off the mark.
The third period was a frantic attempt by Spain to get back on level terms with goals from Jose Arias and Batis but the heroics of Chris Toth kept the US just ahead, as the final whistle went at 4-3, with Santos' strike marking the difference.
Japan put 10 past Saudi Arabia
Japan had finished the two previous editions in fifth, their best-ever finish, and after losing yesterday this was the best they could hope for in the 2022 edition.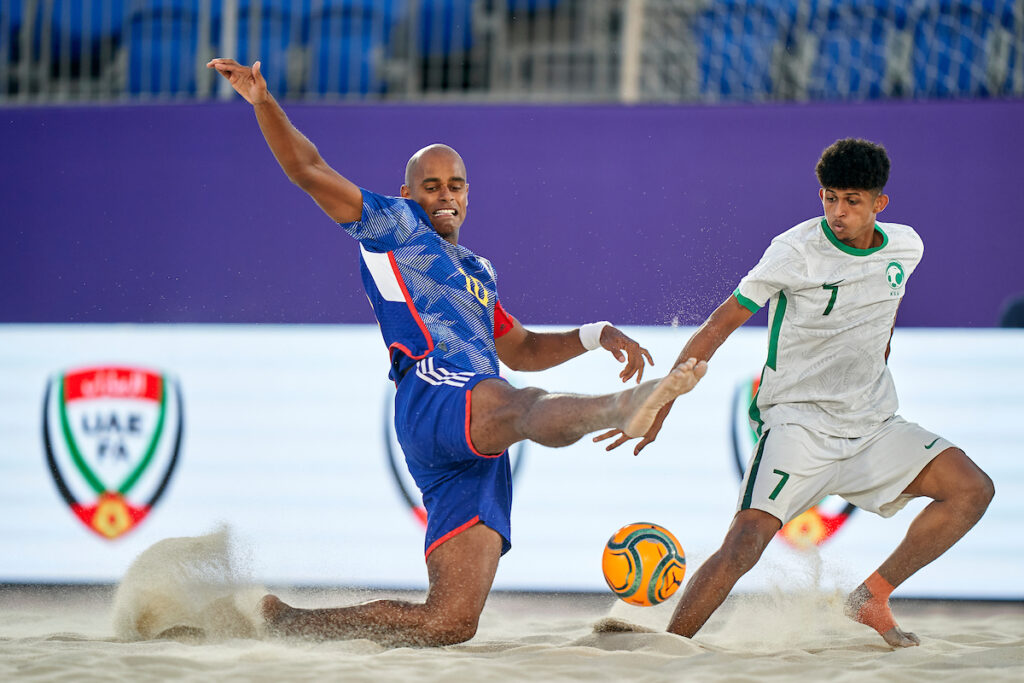 Saudi Arabia, who hadn't won a game so far at the Intercontinental Cup, made life difficult as the scores were close at 3-2 after the first period.
Oba was in inspired form, netting a hat-trick taking the final score to 10-3 for Japan, who will now face the US for fifth place.
RESULTS (04/11)
Spain 3-4 USA
Japan 10-3 Saudi Arabia
Watch all the matches live on Recast!
For full details on the Emirates Intercontinental Beach Soccer Cup Dubai 2022, including fixtures, results and standings, head to beachsoccer.com.