Portugal and Poland to decide bronze medal.
---
Ukraine and Spain are the finalists of the European Games 2023. In Tarnow, the Ukrainians beat Portugal 3-1, while the Spanish had to overcome the tough hosts of Poland in a 3-2 win.
Klymenko's team book ticket with solid win
Portugal and Ukraine were the first two teams to step on the sand of the Beach Soccer Arena in Tarnow to decide the first ticket to the gold metal match.
The Ukrainians had the better start, and four minutes into the game a lobbed shot by Dubytska caught Jamila Marreiros off guard to give the lead to Yuri Klymenko's team.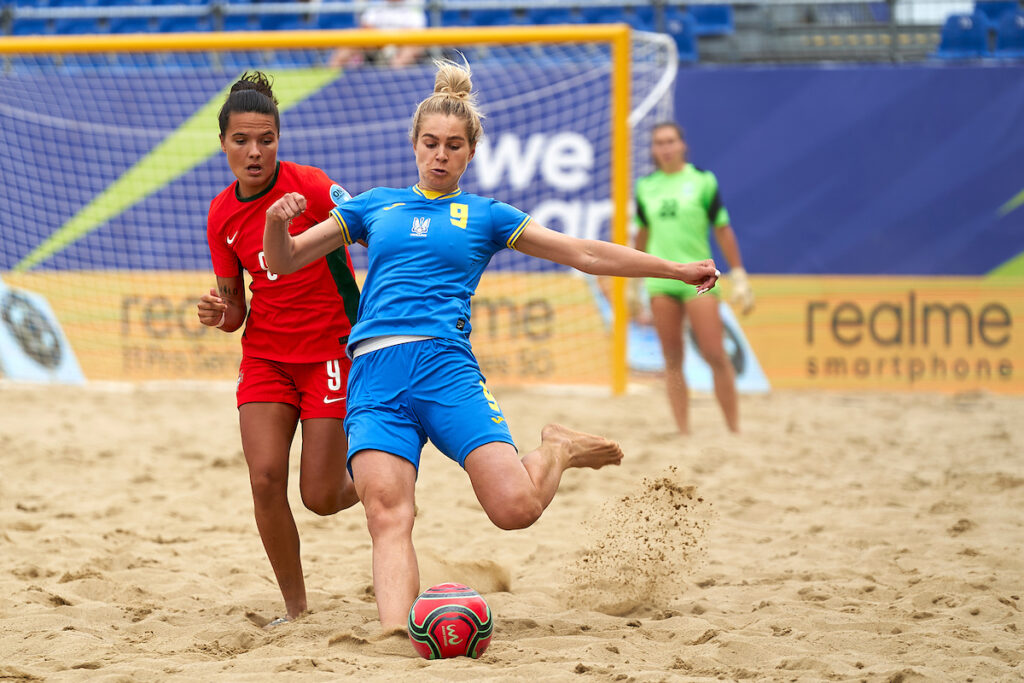 The second period had a similar start to the first, but in favour of Portugal. Cristiana showed up in front of goal and placed it out of reach for Kyslova, equalising the match. But Ukraine would retake the lead six minutes later as Yulia Kostiuk took advantage of a mistake by Marreiros to make it 2-1.
The Ukrainians endured the sending-off of Kyrylchuk after seeing the second yellow card to go into the third period ahead of the result. Their lead was close to be extended by Vasyliuk on two occasions, one of them hitting the post.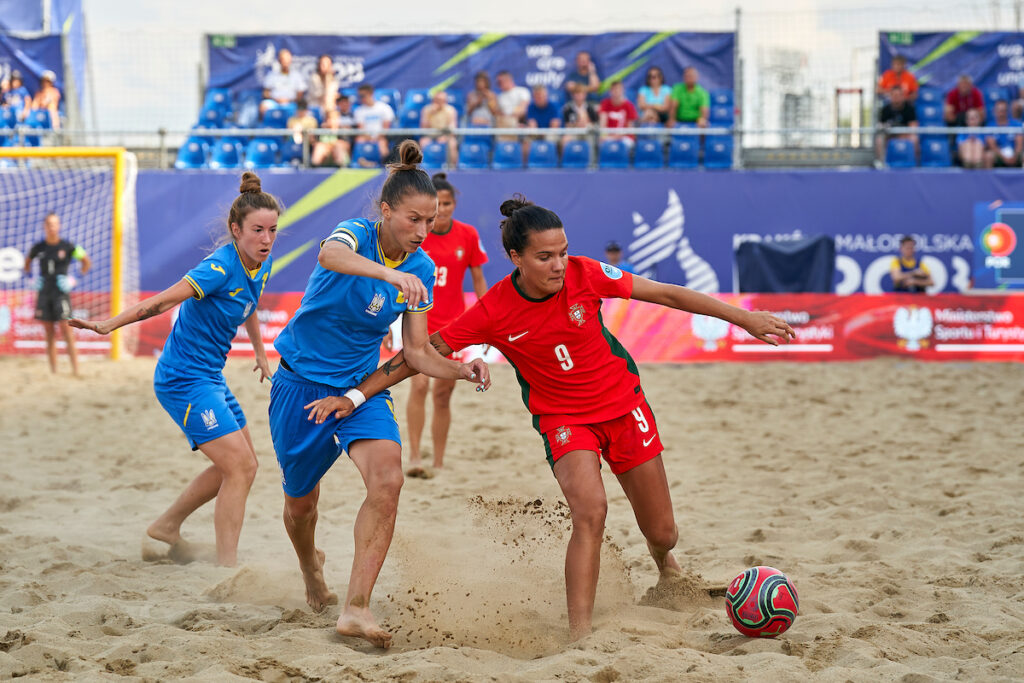 But the third goal would come five minutes before the end, when Maria Tykhonova was fouled in frontal position to the goal, earning a free-kick that she would convert into goal, sealing Ukraine's qualification to the final with a 3-1 win.
Polish put up an exciting fight
Sara Tui broke the deadlock two minutes into the game with a bicycle kick, giving Spain a lead that they would hold until the end of the first period.
The second period started Poland's way, first it was goalkeeper Dewicka who took a shot on goal that was deflected by Mirón into her own net, and then Katarzyna Gozdek corrected on the rebound a shot that hit the post, to turn the result around.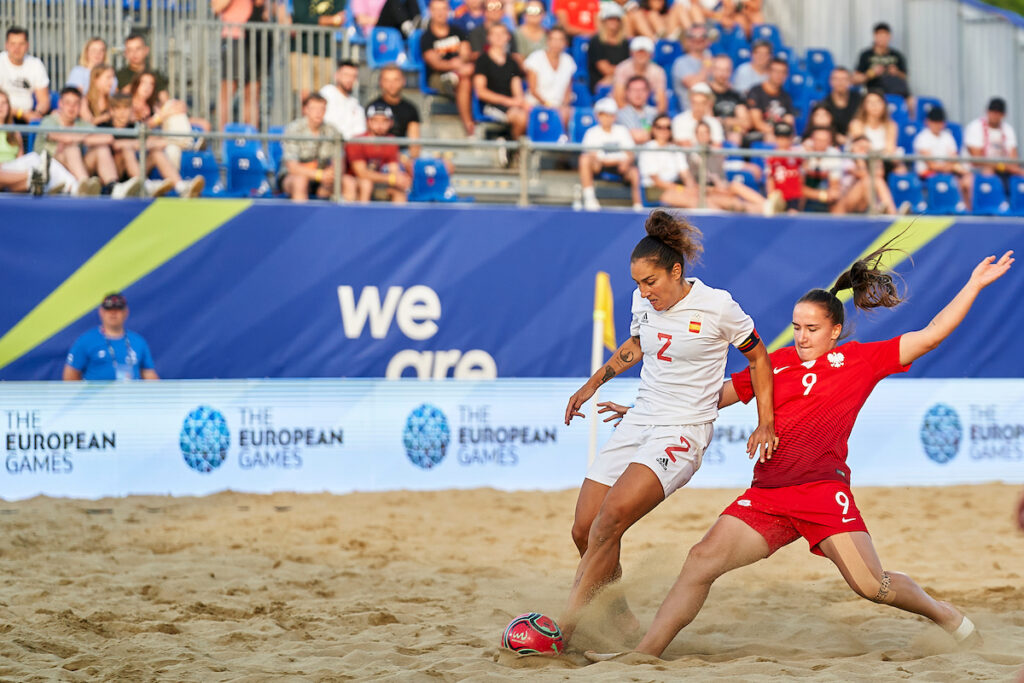 But the Spaniards reacted and a left-footed strike by Cris equalised the match four minutes later. Cristian Mendéz's team would put themselves up again with a penalty well converted by Alcaide, two minutes before the break.
Both teams had dangerous chances to score but until the end of the game the scoreboard wouldn't change, confirming Spain's place in the final against Ukraine, with a 3-2 win.
Italy take fifth place
In the match that decided the fifth place, Italy won 3-2 after extra-time, with two goals from Privitera and one from Vecchione, while Matejkova and Hruskova scored for the Czechs
Click here for complete scorers, stats and standings from the women's competition!
Results
Semi-finals
Portugal 1-3 Ukraine
Poland 2-3 Spain
Fifth place play-off
Czechia 2-3 Italy