They secured their third consecutive National Championship title
---
SC Braga triumph over ACD Sótão in the National Championship final.
SC Braga have become the three-time national champions in beach soccer, after defeating ACD Sótão 8-6, adding another trophy to their collection.
The game started evenly, with the Nazaré-based team taking charge and scoring the first two goals of the match through Victor Pombinha and Chiky Ardil, giving their side a 2-0 advantage after seven minutes played. The response from the SC Braga came swiftly after, as Bê Martins and Filipe Silva equalised just three minutes later.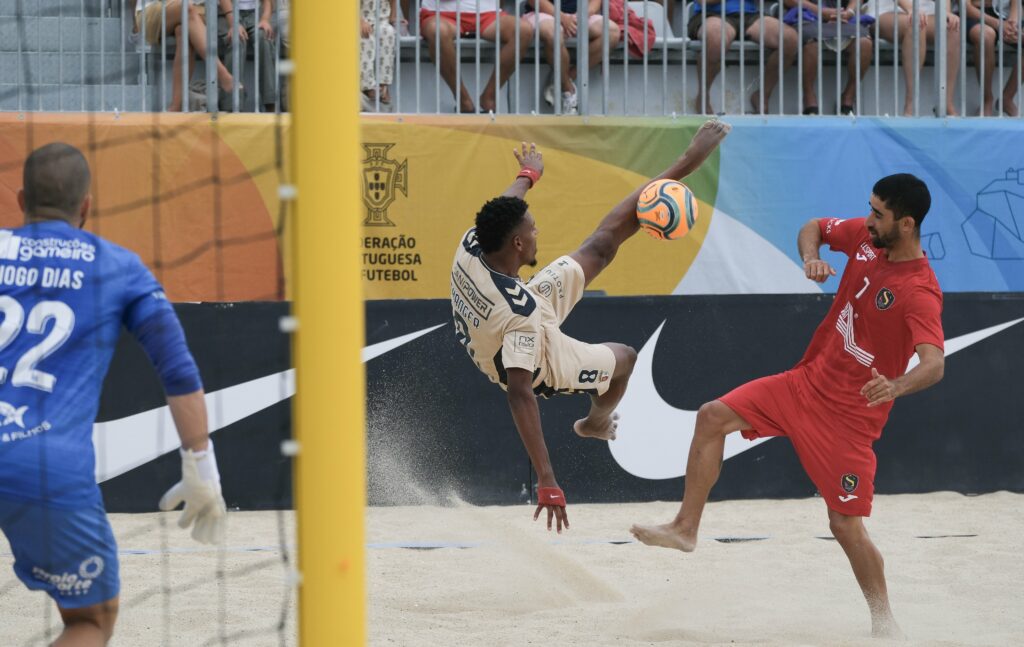 In the second period, ACD Sótão found the net once again, with Rui Coimbra getting the better of the opposing goalkeeper. Six minutes later, Bê Martins found his second of the match, whilst Filipe Silva scored two quick goals to give "Guerreiros do Minho" the advantage. Chiky Ardil also found the back of the net in the period for ACD Sótão to secure his brace, as his side trailed by one heading into the third and final period.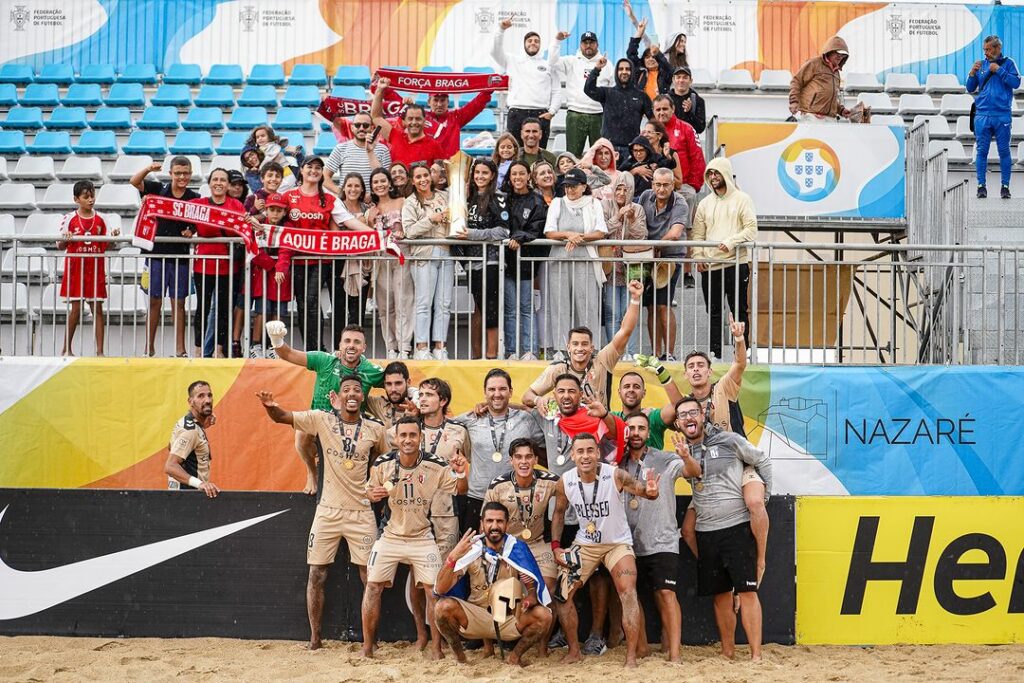 The final period confirmed Braga's superiority, as the Minho team extended their lead with goals from Léo Martins and Filipe Silva, who scored his fourth and fifth goals of the match. Chiky Ardil completed his hat-trick and added a fourth to his name in the closing stages of the fixture, but the match concluded with an 8-6 victory for SC Braga.
CD Nacional defeat AFD Torre to secure a third place finish.
In the match to determine the third and fourth-place finishers, CD Nacional emerged victorious with a 5-4 victory over AFD Torre on Sunday.
Just a few minutes after the referee blew the starting whistle, André Pinto opened the scoring for the CD Nacional side. Goals continued in the second period, with Luís Vaz responding for AFD Torre, but the island team quickly regained and added to their lead through strikes from André Pinto, Gonçalo, and Zé Maria.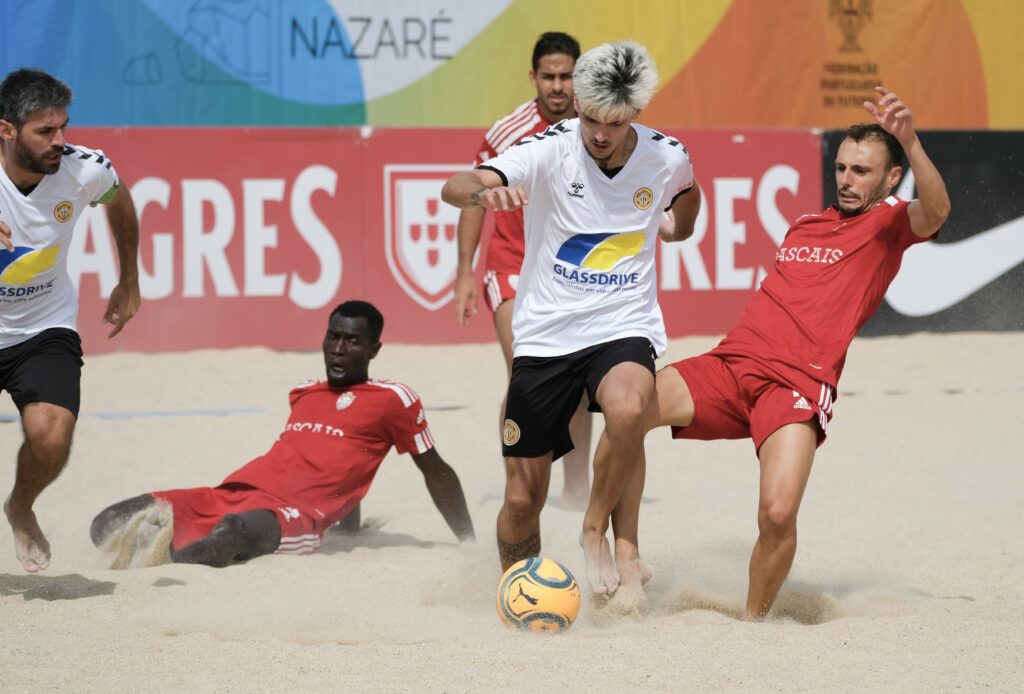 AFD Torre made a strong comeback in the final period of the match, as they brought the game back on level terms courtesy of Von, and a Ricardinho brace. However, André Pinto scored the decisive goal in the fixture for CD Nacional, achieving his hat-trick in the process.
Results
Final
SC Braga 8-6 ACD Sótão
Third place match
AFD Torre 4-5 CD Nacional

Source: fpf.pt