The World Cup winners now have more Intercontinental titles than any other team after beating Iran in Saturday's final in Dubai
---
Russia are the 2021 Tecnotree Intercontinental Cup winners after claiming the final by three goals to two against Iran.
They have now lifted a record four out of the ten Intercontinental Cup, making them the most successful nation in the competition.
In the battle for third, Senegal marked their debut Intercontinental Cup with an impressive performance against the European champions to seal bronze, while Japan beat Spain by a slim margin to claim fifth place as they did in the previous edition.
Russia's Boris Nikonorov was awarded the MVP award while Chiky from Spain, scoring nine goals, claimed the Top Scorer trophy. The Best Goalkeeper was awarded to Hamid from Iran.
FINAL
Russia 3-2 Iran
The final this year was a replay of the last Group B game just days before, where the Russians edged the game by four goals to three.
These two nations had met twice before in the Intercontinental Cup final – Iran won on both occasions. However, each team had claimed three of the nine previous additions, and this time the Russians were newly-crowned world champions.
Boris Nikonorov, winner of both the MVP and Top Scorer awards at the 2021 Mundialto de Clubes with BSC Lokomotiv, spun from an impossible position to sneak in the first goal of the final.
His strike was all that separated the sides at the break, but he was back in the second period to head in number two, and then he completed a hat-trick with an impressive bicycle kick.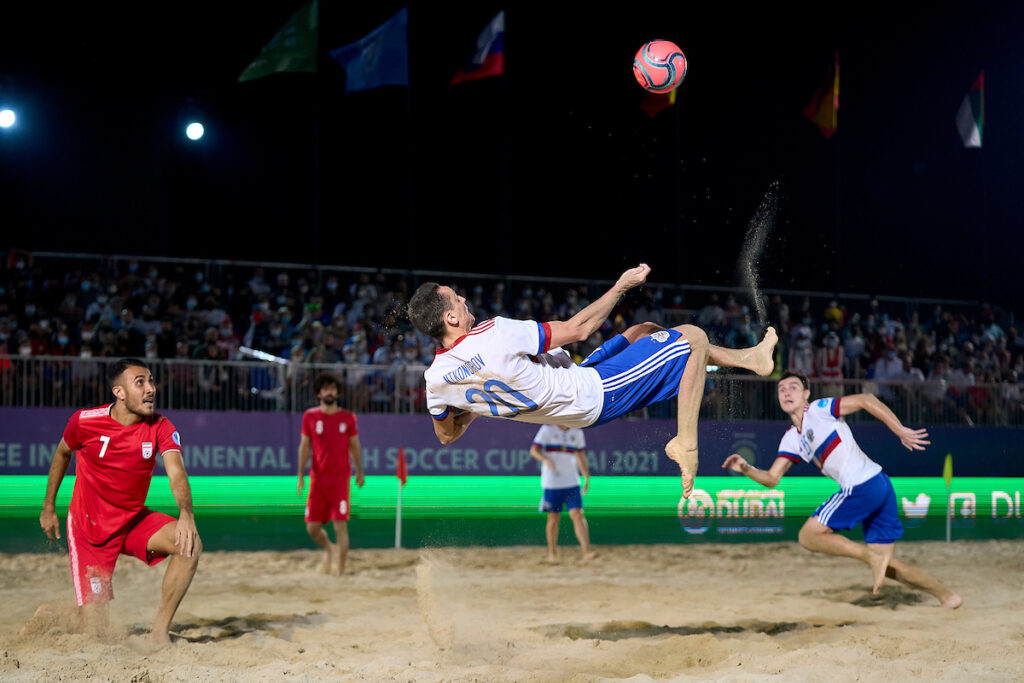 Just before the second break, Mokthari gave the Iranian crowd something to scream about, as they pulled an essential goal back.
The number nine then scored an incredible bicycle kick with just 20 seconds left on the clock but a frantic last-minute scramble for an equaliser was successfully defended by Russia, who held on for a record-breaking fourth Intercontinental Cup title.
Goals: 1-0: Nikonorov, min. 9 (1); 2-0: Nikonorov, min. 9 (2); 3-0: Nikonorov, min. 6 (2); 3-1: Mokthari, min. 0 (2); 3-2: Mokthari, min. 0 (3);
PLAYOFFS
Portugal 4-7 Senegal (3rd place)
Portugal's best finish in the Intercontinental Cup was third place back in 2014, and they had the chance to match that today against newcomers Senegal.
Andre Lourenço rocketed a freekick into the bottom corner midway through the opening period, but Sylla's deflected shot straight from kick-off equalised immediately.
Best Goalkeeper nominee Al Seyni snatched the lead before the break and Senegal dominated the second period with goals from Madione, Sylla and Diatta.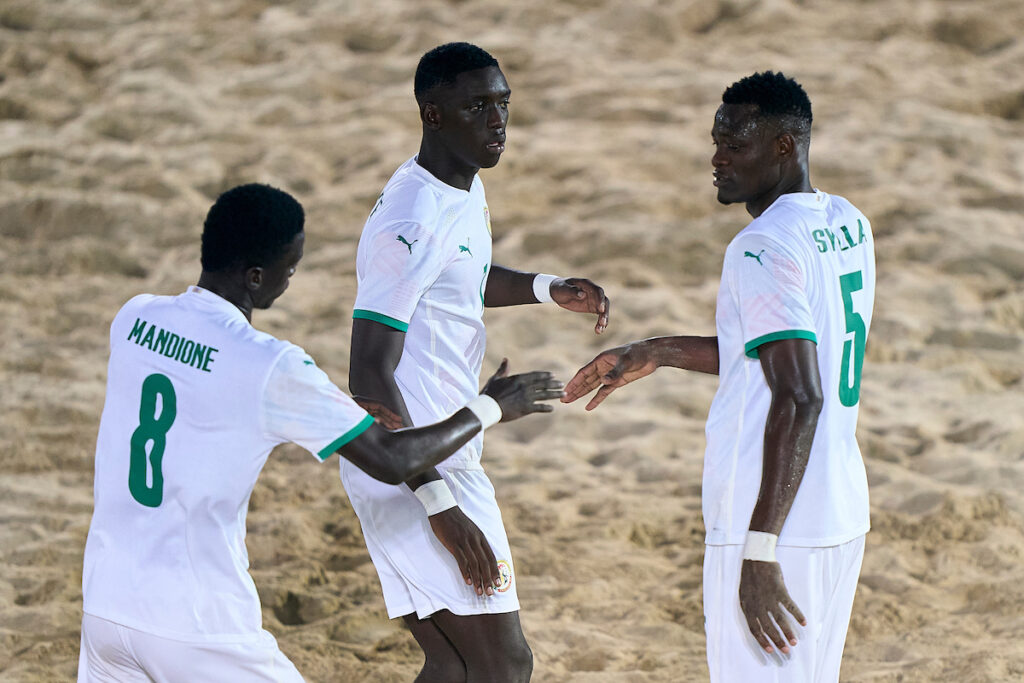 In the final section of the match, Madione starred, sealing his hat-trick and securing a third-place finish for the African champions in their debut appearance at the Intercontinental Cup. Portugal finish in fourth on their appearance in Dubai.
Goals: 1-0: Lourenço, min. 6 (1); 1-1: Sylla, min. 6 (1); 1-2: Seyni, min. 4 (1); 2-2: Pintado, min. 11 (2); 2-3: Madione, min. 11 (2); 2-4: Sylla, min. 8 (2); 2-5: Diatta, min. 5 (2); 3-5: Andrade, min. 1 (2); 3-6: Madione, min. 0 (2); 3-7: Madione, min. 10 (3); 4-7: Bernardo, min. 8 (3);
Spain 4-5 Japan (5th place)
It was a special match for Japanese number seven Oba, who played his 100th match for his nation, and the customary shirt was presented at the start of the game.
Japan could match their best ever finish in Dubai with a win against Spain today, who were runners-up in the previous edition, and soon the new La Roja recruit Joselito netted his fourth of the competition.
But captain Ozu and Okuyama turned the match around before the end of the first period. Ozu then extended the advantage in the second period.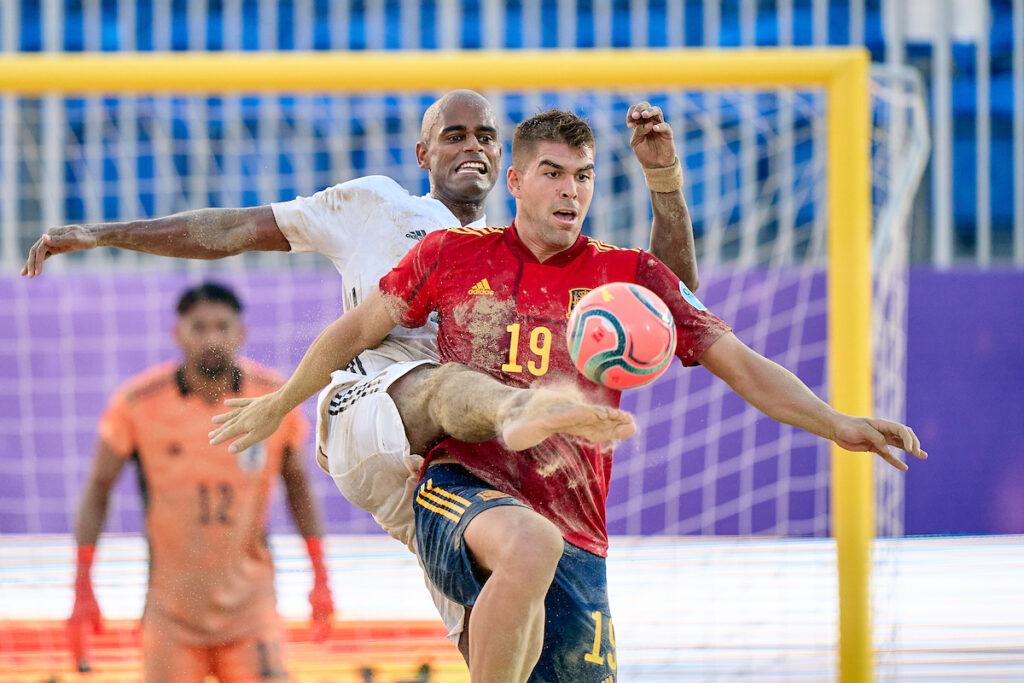 An Edu Suarez double gave Spain hope in the final third but Ozu's hat-trick completing goal made sure that the Samurai Blue finished the 2021 Intercontinental Cup in fifth place, as they did in the previous edition.
Goals: 1-0: Joselito, min. 9 (1); 1-1: Ozu, min. 2 (1); 1-2: Okuyama, min. 1 (1); 1-3: Ozu, min. 11 (2); 1-4: Matsuo, min. 4 (3); 2-4: Eduard, min. 4 (3); 3-4: Eduard, min. 2 (3); 3-5: Ozu, min. 2 (3); 4-5: Joselito, min. 1 (3);
Paraguay 8-3 UAE (7th place)
The hosts had suffered bad luck in their tenth edition of the Intercontinental Cup, and in their final match their fortunes didn't change much.
The Benitez brothers ran riot in the opening period, scoring three to push Paraguay ahead. The second period was much more balanced, as each side netted three and Valentin Benitez completed his hat-trick.
UAE were unable to turn the match around in the final period, as Medina and Escobar extended the Albirroja lead to five, sealing seventh place finish.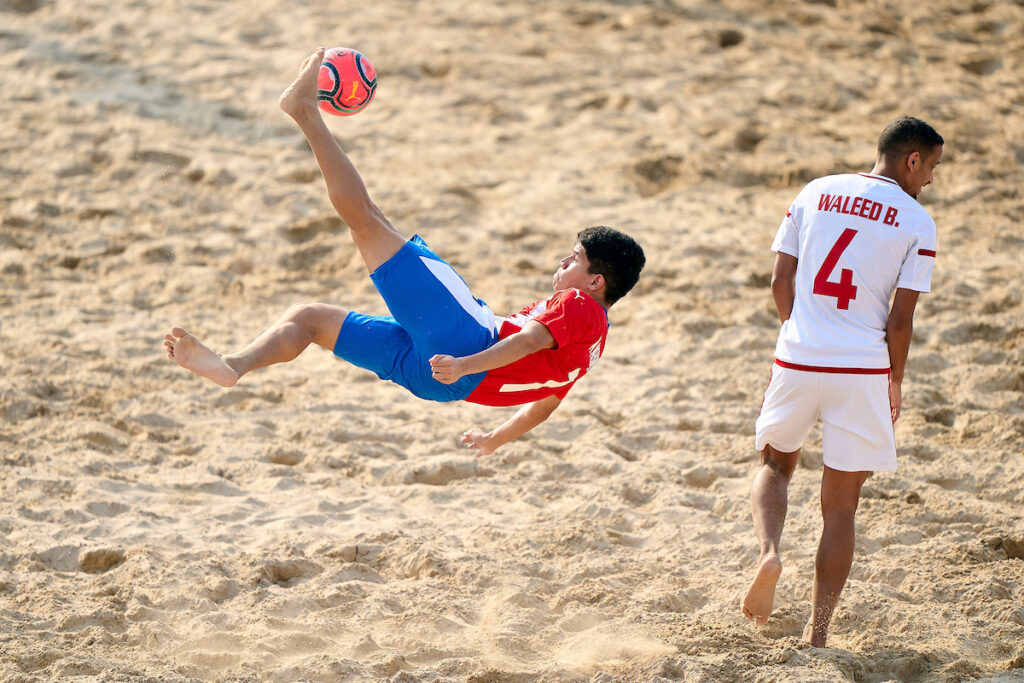 Paraguay match their only other appearance in the Intercontinental Cup, while UAE finish eighth for the first time in the ten editions.
Goals: 1-0: V. Benitez, min. 6 (1); 2-0: G. Benitez, min. 4 (1); 3-0: V. Benitez, min. 3 (1); 4-0: V. Benitez, min. 7 (2); 4-1: V. Malahi, min. 6 (2); 5-1: R. Escobar, min. 5 (2); 5-2: Walid, min. 4 (2); 6-2: G. Benitez, min. 4 (2); 6-3: Ahmed B., min. 1 (2); 7-3: M. Medina, min. 10 (3); 8-3: R. Escobar, min. 7 (3);
For full details on the Tecnotree Intercontinental Cup, head to beachsoccer.com.