Spain have retained the Euro Beach Soccer League title, defeating Portugal in the final
---
Spain are once again the champions of the Women's Euro Beach Soccer League. In an Iberian derby Superfinal, La Roja won 3-2 against Portugal to defend the title they had conquered last year. Andrea Mirón was the tournament's MVP, Jamila Marreiros the best goalkeeper, while Čulová and Privitera were the top scorers with 8 goals.
Iberian Superfinal played until the last second
Spain wins 3-2 against Portugal
Both teams had their eyes on the prize and went into the match looking for the goal, with Jamila saving a penalty from Sara Tui while Joana Flores had a couple of chances that failed to reach the back of the net.
Spain had another penalty awarded to Cris that did strike it past Jamila Marreiros, and 27 seconds before the break, Carol made it 2-0.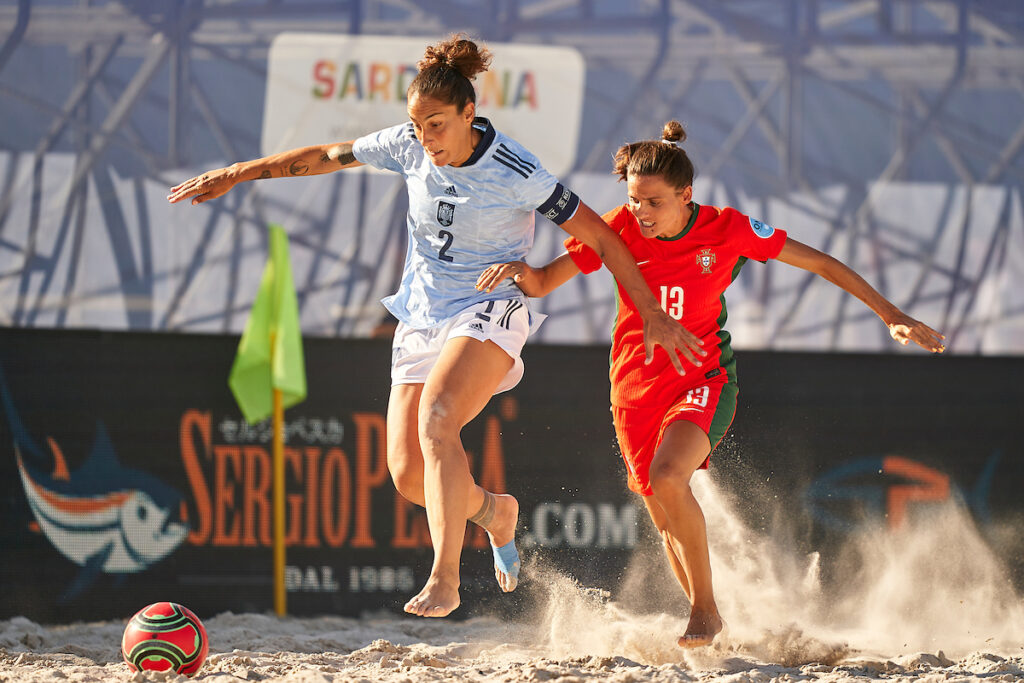 Cristián Méndez's team controlled a second period that didn't have any goals, and it would be Spain to score again with Jesi concluding a counterattack in the second minute of the third period.
But the Portuguese didn't give up and reacted one minute later through Érica Ferreira who headed it home to cut the distance, and less than one minute later deflected a shot by Cristiana to reignite the hopes of Alan's team. However, Spain endured the Portuguese efforts and retained the trophy they had won last year.
Tight encounter goes Polish way
Poland defeated Czechia 2-1
Both Poland and Czechia wanted to finish on a high after losing the access to the final and take the bronze medal home.
Poland had the better start as Suskiewicz opened the score with less than two minutes played, but Čulová equilised close to the break.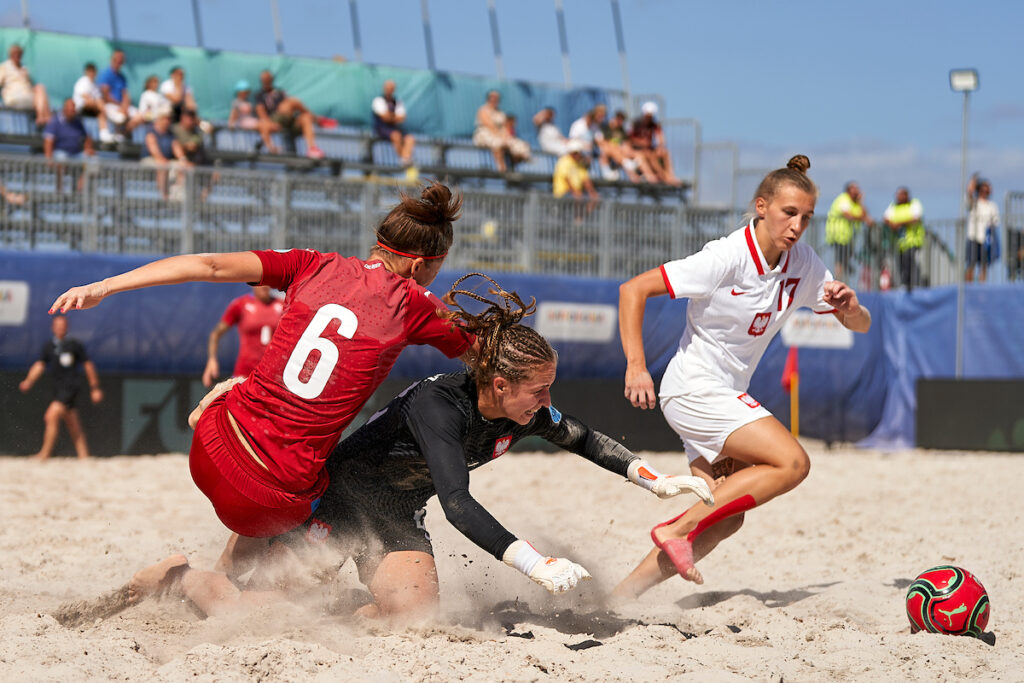 Without any goals in the second period, and when the match was already heading to extra time, Nowak found the back of the net, claiming the bronze medal for Poland.
In the match that defined the fifth place Italy defeated Ukraine 6-2, while the Netherland took the seventh place defeating Sweden 7-0.
WATCH ALL MATCHES LIVE ON BEACHSOCCERTV.COM – SIGN UP HERE!
Results
SUPERFINAL
Spain 3-2 Portugal

3rd place play-off
Poland 2-1 Czechia
5th place play-off
Italy 6-2 Ukraine
7th place play-off
Netherlands 7-0 Sweden
Check all the stats of the Women's Euro Beach Soccer League on beachsoccer.com (click here)