The historic maiden edition kicks off on Friday when Spain meet Brazil
---
A new era for women's beach soccer is just hours away, as the inaugural Women's Intercontinental Beach Soccer Cup is set to kick off in Moscow on Friday.
Spain, USA, Brazil and hosts Russia have all checked out the world-class facilities at the Luzhniki Park, which will accommodate the FIFA Beach Soccer World Cup from 19 to 29 August, and completed their official training session under the stormy Russian skies.
The men's Intercontinental Cup already has a decade of spectacular history, and sits as one of the flagship events in the beach soccer calendar, and the beginning a women's event is a huge step in the development of the sport.
The battles between four of the world's top beach soccer teams will take place from the 13-15 August.
Hosts Russia are two-time European champions and undoubtedly one of the top teams in the world, currently ranked third in the Official Ranking. With a home advantage and crowd, of course abiding by the restrictions and advice put in place by the health authorities, they will be many people's favourites for the first Intercontinental crown. Stars such as Anna Cherniakova (2021 Euro Winners Cup MVP) will lead the charge to keep the trophy in Moscow.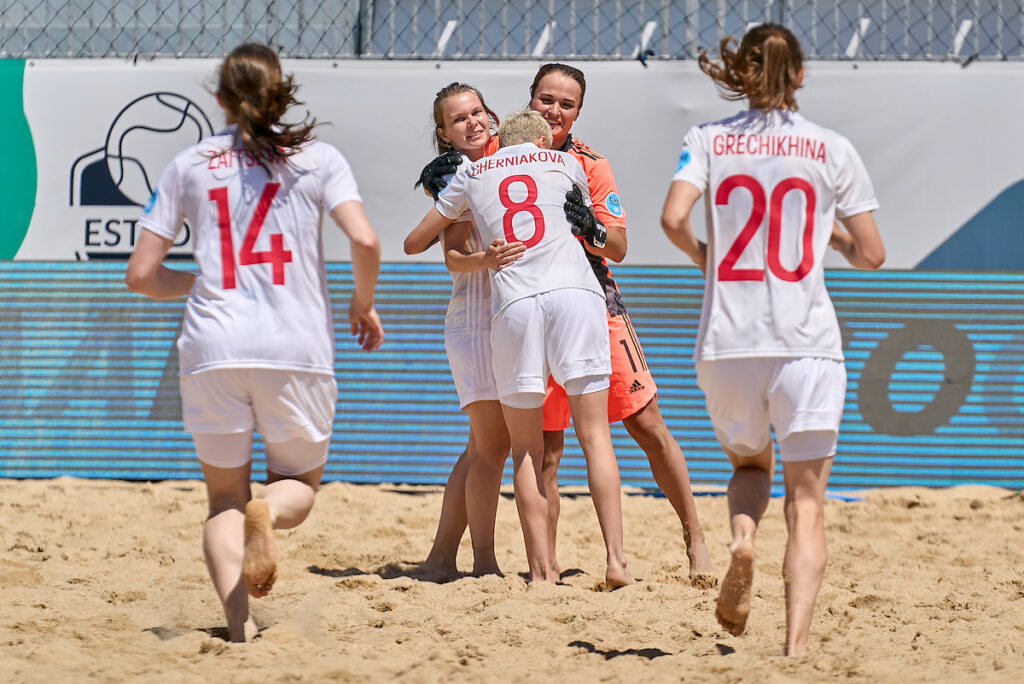 Spain are currently ranked as the world's top team. The reigning European champions also took the gold medal in the 2019 World Beach Games in Qatar, in which each of their rivals in Moscow also competed. With the likes of Carol Gonzalez (2019 Best Player) and Alba Mellado (2021 Euro Winners Cup Top Scorer) La Roja will be out to retain their top spot in the ranking and add a very special title to their extensive collection.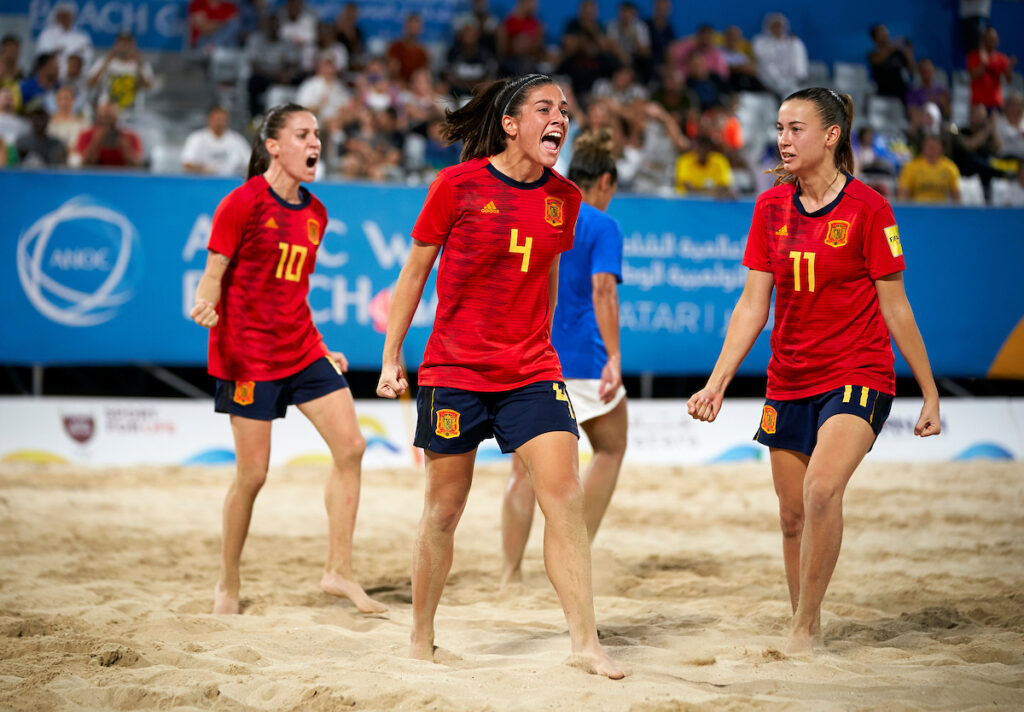 Brazil took Bronze in Qatar 2019, an extremely impressive feat considering that it was their first ever official tournament as a selection, and they actually beat their Russian hosts in the battle for the medal. The Canarinho players are well known on the international beach soccer scene, with the likes of Adriele and Lele Villar having been nominate in the world's top three players.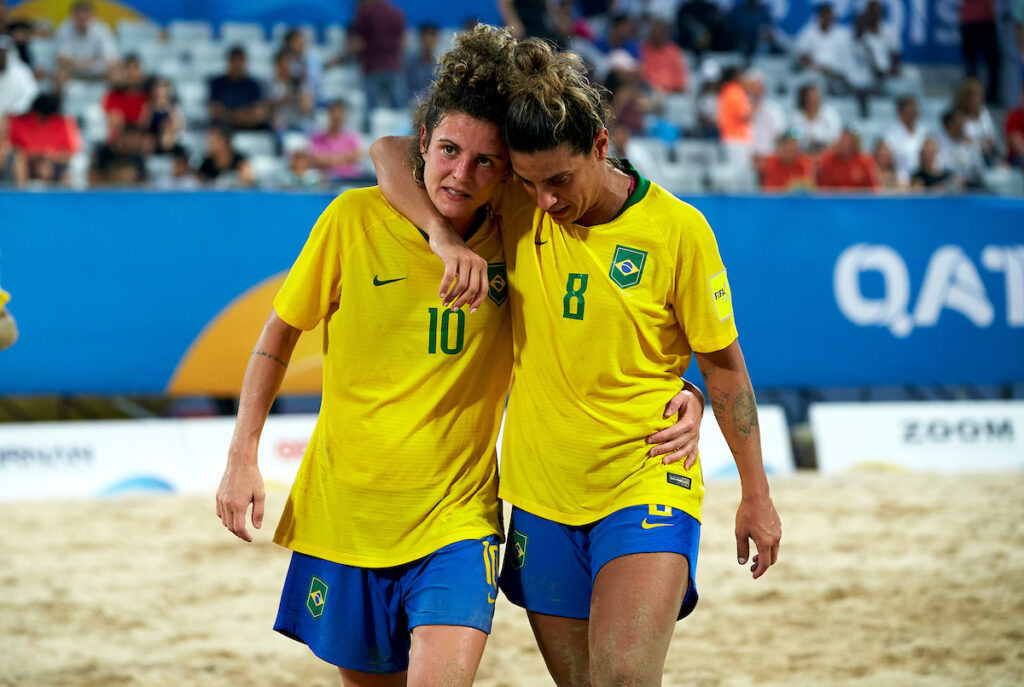 USA are a team whose international reputation has exploded in recent years, after winning a place at the World Beach Games in Qatar in 2019 and their players, including the likes of Ali Hall and Lauren Leslie, have starred in top beach soccer club competitions like the World Winners Cup and Euro Winners Cup. This may only be their third official tournament, but the USA are a beach soccer force to be reckoned with…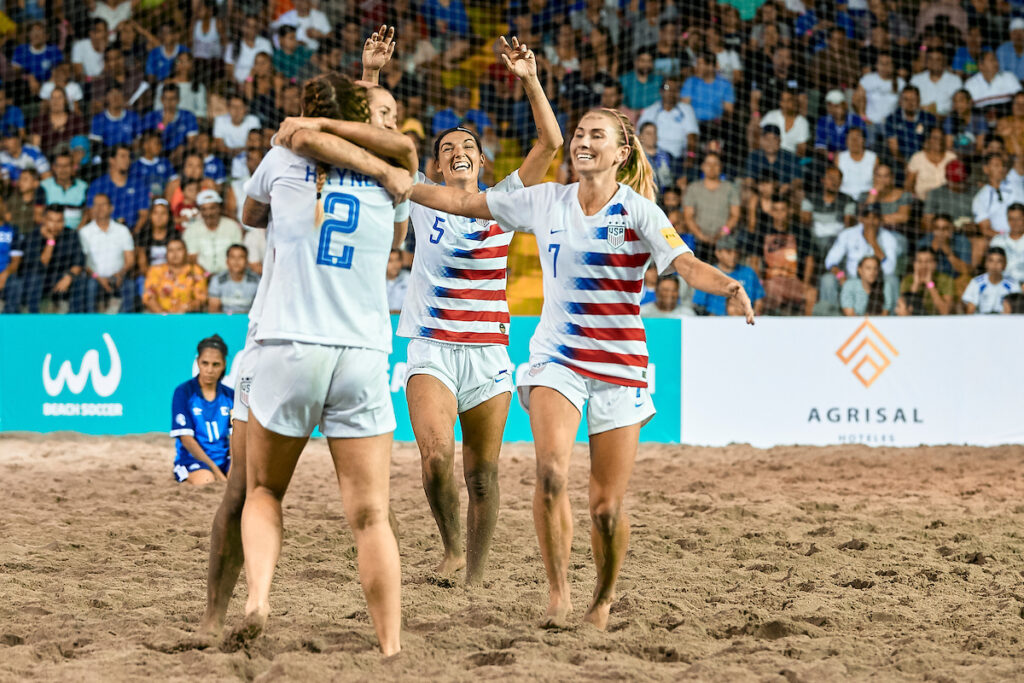 Attendance at the Women's Intercontinental Cup matches at the Luzhniki Park in free, and you can register for tickets here.
All matches will also be streamed live on beachsoccer.com.