Ten men's and six women's nations are ready to kick off the race for the European title
---
Edition number 25 of the Euro Beach Soccer League will begin tomorrow in Nazaré, Portugal, as the men's Division A and the women's competition get underway.
The action begins at 10:00h when Italy's brand-new women's team take on the world's top side, and La Roja are in action in the next match as the men go up against Germany.
Remember that you can watch all of the games on Recast – click here!
Hosts welcome newcomers Estonia on Day 1
The ten national teams taking part in the 2022 EBSL Div. A are: Portugal, Italy, Spain, Switzerland, Ukraine, Poland, Germany, France, Azerbaijan and recently-promoted Estonia.
The first three matchdays of the regular phase will be played in Nazaré between 1 and 3 July and the last two will be played in Alghero on 8 and 9 September. The top two teams will qualify to the semi-finals of the Superfinal, also to be played in Italy.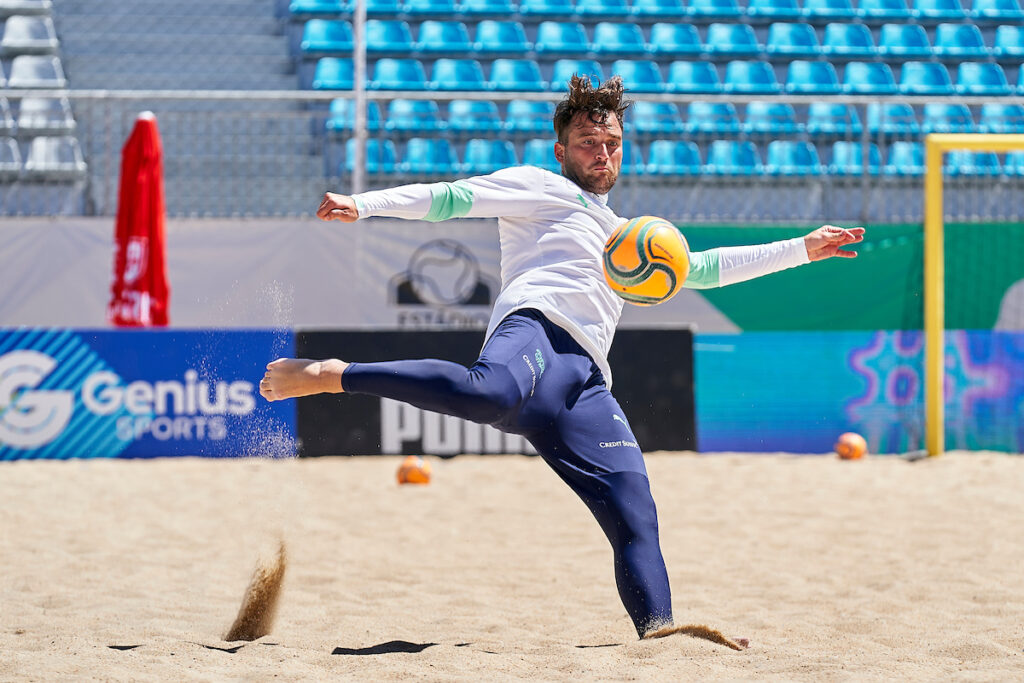 Friday will see reigning champions Portugal take on newcomers to the European Elite, Estonia, while the first two winners of the EBSL (back in 1998 and 1999) Germany and Spain will go head to head at 11:15.
Switzerland will take on France and 2018 champions Italy will face Azerbaijan,
Azzurri women make EBSL debut
The six national teams taking part in the Women's EBSL are: Portugal, Czech Republic, England, Italy Spain and Ukraine.
Matchday 1 in Nazaré will be an historic one for women's beach soccer, as Italy's Azzurri Femminile make their first-ever EBSL appearance against the world's top-ranked team, Spain.
Hosts Portugal will go up against Czech Republic, while last year's finalists England will take on Ukraine.
The women's competition will run alongside the men's Division A, with the six participating nations competing in one group in a Round Robin, which will also continue in Sardinia in September.
The EBSL 2022 will serve as the qualifiers to the 3rd European Games Kraków – Malopolska 2023.
For full details on the Euro Beach Soccer League 2022, including fixtures, results and standings, head to beachsoccer.com.