Japanese club Lazo Apego lead the standings with six points after two days as Barra de Santiago make debut
---
– Lazo Apego beat Lady Grembach to go top
– Barra de Santiago hand FC10 second defeat
– Saki draws level with Borowiec and Bárbara in scoring charts
In a pivotal victory for Lazo Apego, the Japanese club downed the runners-up of the previous World Winners, Lady Grembach.
Making their debut outside of El Salvador, Barra de Santiago hit the ground running at the 2022 World Winners Cup, defeating FC10 to take an opening three points.
Watch all of the 2022 World Winners Cup games at beachsoccer.com/watch.
Lazo Apego down Lady Grembach on Day 2
Both Lady Grembach, runners-up of the previous Women's World Winners Cup, and Japanese club Lazo Apego, had won their opening matches in impressive style, meaning that today's game was extra important in the race to the title.
The Polish side took the lead, as Kaczmarek nodded in a long ball. After a sustained period of pressure in the second period, the talisman Saki, who netted twice yesterday, scored against her old club to level the match up.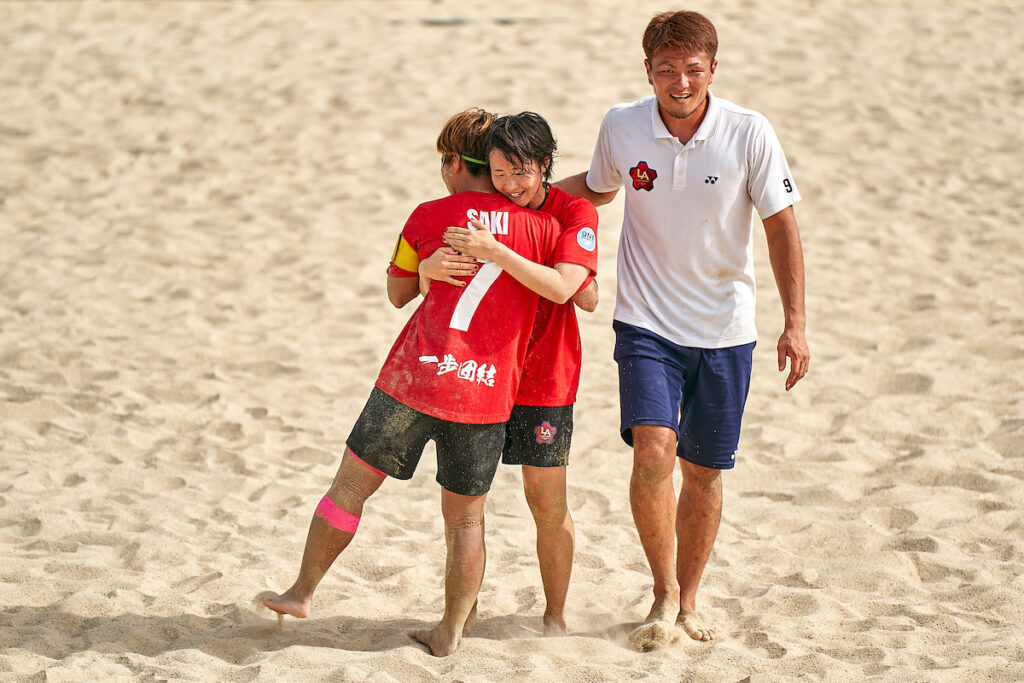 In the final period, straight from kick off Nozomi sent a shot straight into the Polish net, and after keeper Yu saved a penalty, Lazo Apego were ahead.
The Japanese then held on to their slim lead stubbornly, holding off the Brazilian firepower in the Grembach ranks to claim all three points, and the top spot in the standings at the World Winners Cup.
Barra de Santiago win opening match in Cagliari
In their first-ever match outside of El Salvador, Barra de Santiago faced an FC10 Ladies side that was looking to overcome the previous day's defeat against Lazo Apego, and score their first goal of the tournament.
It took only 41 seconds for history to be written as Marisa Gonzales converted for the first-ever goal scored by a Salvadoran woman outside of El Salvador. And what a goal it was, with a first touch shot from distance.
A dream debut would become even better with Lesly Paola doubling the lead before the break. The Polish reacted through Komisarczyk but Lesly went for the brace to restore the two-goal lead and Irma Cordero extended the distance between both teams. Irma would put the ball into her own net, but six seconds later redeemed herself with her second goal before Marisa made it 6-2 to close the second period.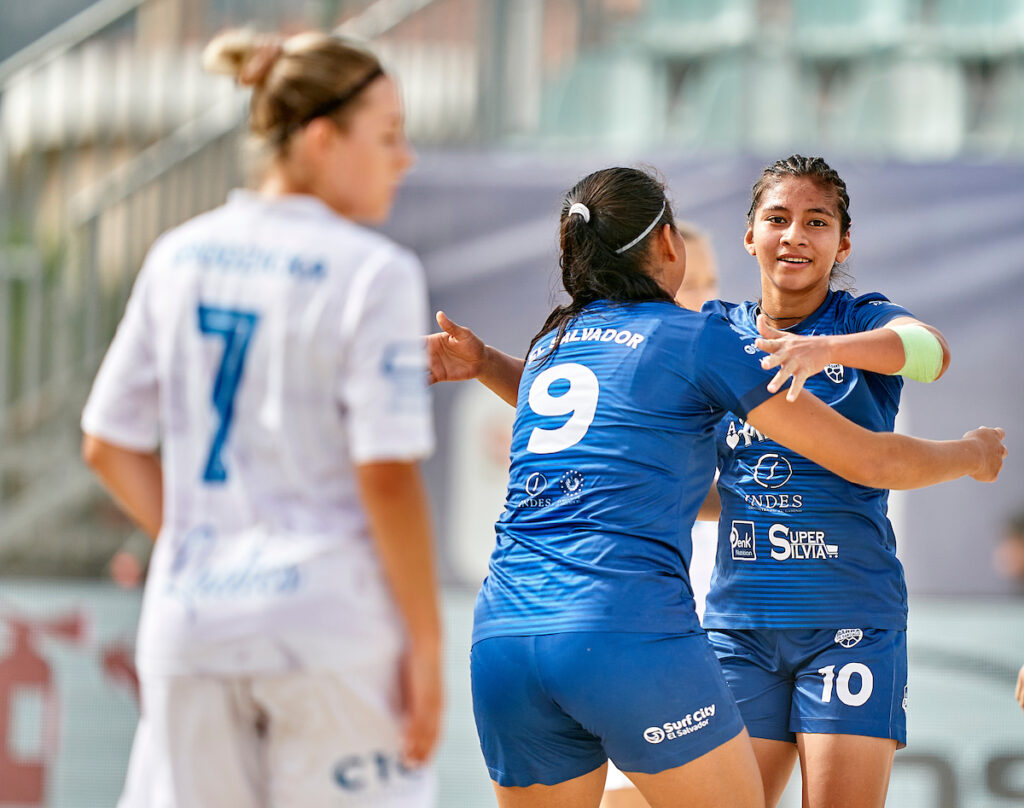 But the team from El Salvador didn't avoid a scare as in the final period FC10 Ladies scored three in three minutes and hit the woodwork twice in the last minute but Barra de Santiago held on to the 6-5 win and took all three points to confirm a winning debut in the World Winners Cup 2022.
RESULTS – 15/09
FC10 Ladies (POL) 5-6 Barra de Santiago (SLV)
Lazo Apego (JPN) 1-2 Lady Grembach (POL)
For full details on the 2022 World Winners Cup in Cagliari, including fixtures, results and standings, head to beachsoccer.com.