Both teams have secured qualification with their second wins in Group B, while the other six places will all be defined on Matchday 3
---
With two wins in two games, Iran and the United Arab Emirates have secured a spot in the quarter-finals of the AFC Beach Soccer Asian Cup™ Thailand 2023. The two teams will decide who finishes Group B on top in Matchday 3.
Bahrain, Japan and Oman have also won again and lead their respective groups going into the final Matchday of the group stage.
Group A
In one of the most entertaining matches of Matchday 2, Bahrain saw Saudi Arabia turn a 3-0 deficit around to 4-3, but with less than a minute to go Bahrain equalised through Rashes Salem before Mohamed Yaqoob sealed the thrilling 5-4 win with a long-range free-kick.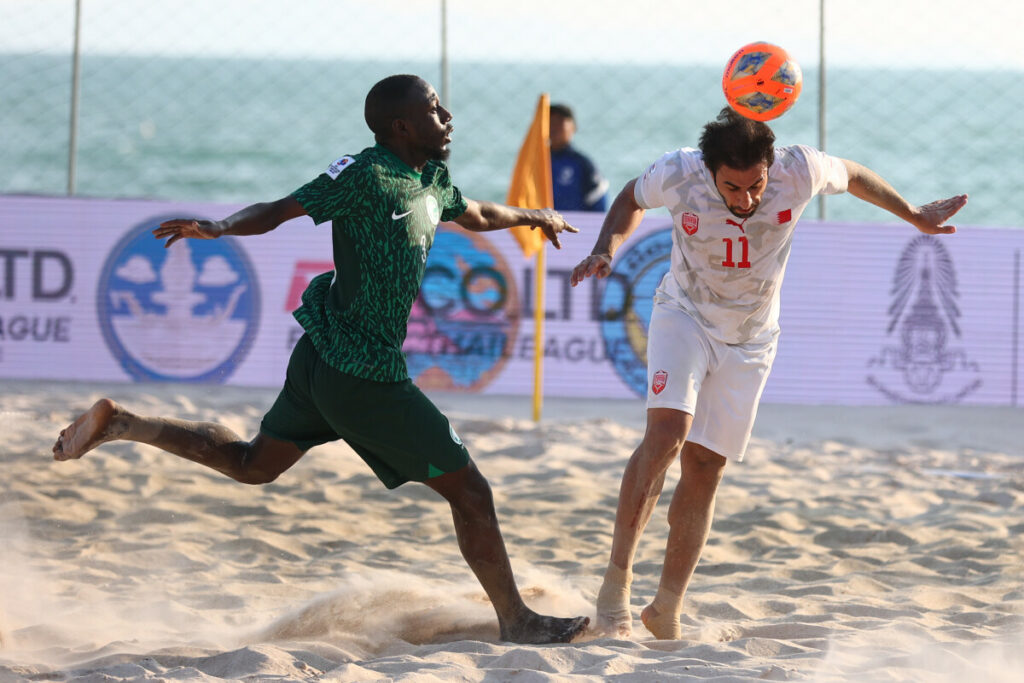 Hosts Thailand bounced back from their defeat against Saudi Arabia by winning 5-4 against Afghanistan with Komkrit Nanan netting a brace. On the last matchday, group leaders Bahrain will discuss qualification against Thailand while Saudi Arabia will face Afghanistan.
Group B
Iran dominated the game against Uzbekistan, with Mohammadali Mokhtari scoring a hat-trick. Mirshekari, Baltork and Mesigar each scored a brace, contributing to a comfortable 11-2 win for the Iranians.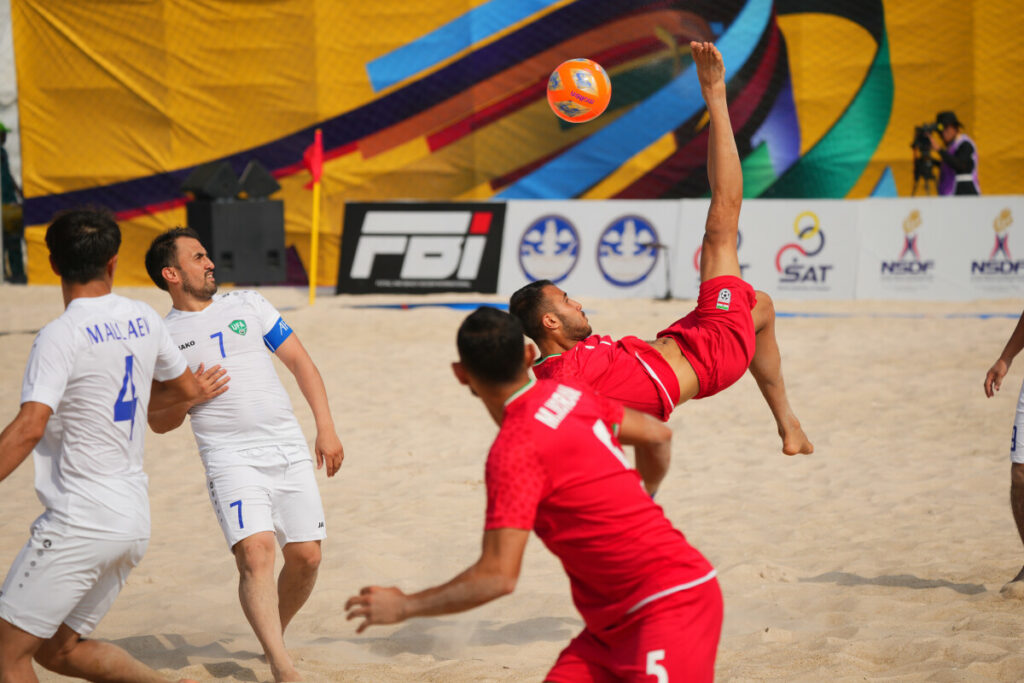 The United Arab Emirates took a 3-0 lead going into the third period against Malaysia but the Malaysians reacted before Ali Mohammad's second goal sentenced the match won by the UAE 5-3. The Emiratis will play for the first place against Iran, both teams having already secured a place in the quarter-finals.
Group C
Japan lead the standings after reacting to Han Xuegeng's early goal as the Samurai Blue beat China P.R. 6-1. Takuya Akaguma scored twice, while the other goals for Japan were signed by Yamauchi Shusei, goalkeeper Shibamot Shinya, Takaaki Oba, and Ryunosuke Ito.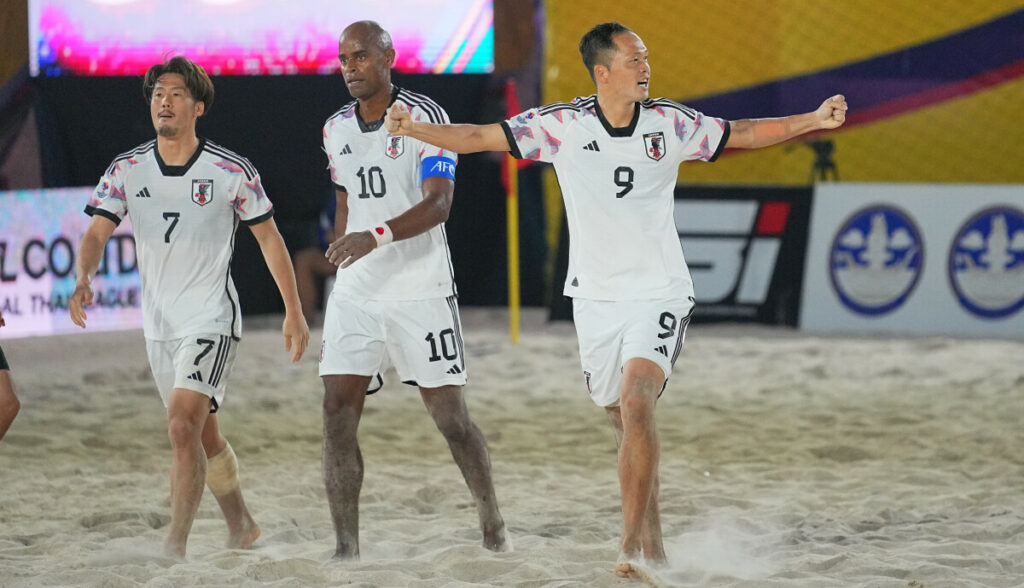 The Japanese will aim to confirm the top spot of the group in the match against Lebanon who reacted to the defeat at the hands of China P.R. by putting 12 goals past Indonesia. Mohamad Merhi, with a hat-trick, was the biggest nightmare for the Indonesians who will face the Chinese on the final Matchday.
Group D
Oman continue their victorious campaign, clinching a second win in the group stage, this time against Kuwait. The 2015 champions broke the deadlock on the first minute through Al Muraiki before Omar Alrouqi equalised, but the Omanis kept their composure and ended up securing a 5-1 win.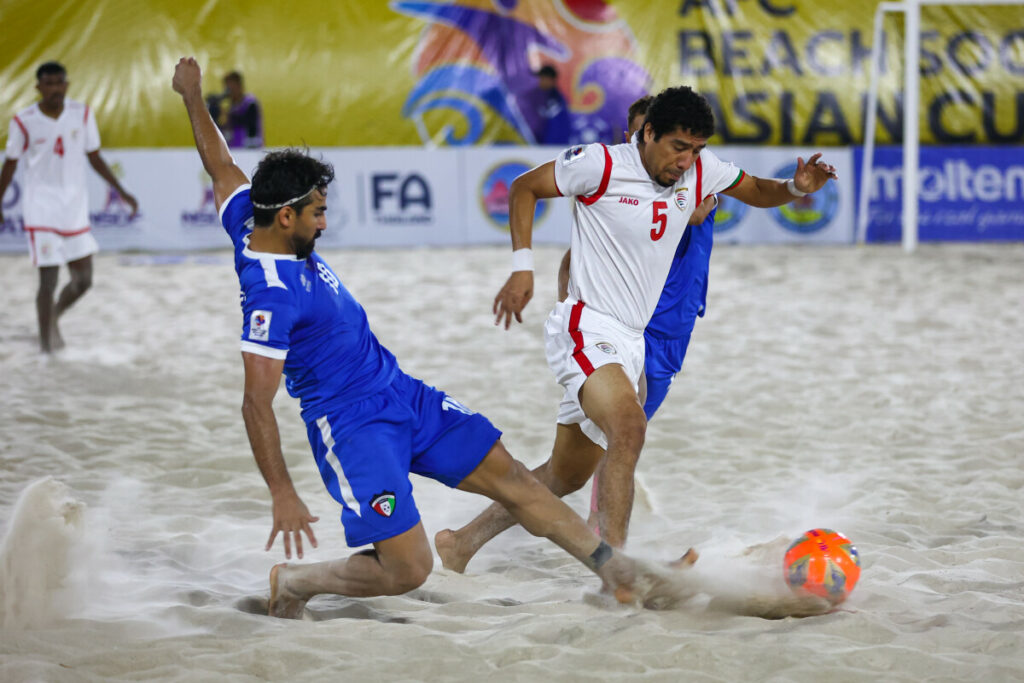 Palestine and Kyrgyz Republic starred on a well-fought encounter decided only on the third period by Mohammed Alqaddi, who gave the Palestinians the 3-2 win.
RESULTS – Matchday 2 (18/03 & 19/03)
Group A
Bahrain 4-3 Saudi Arabia
Thailand 5-4 Afghanistan
Group B
IR Iran 12-1 Uzbekistan
United Arab Emirates 5-3 Malaysia
Group C
Japan 6-1 China
Lebanon 12-0 Indonesia
Group D
Oman 5-1 Kuwait
Palestine 3-2 Kyrgyz Republic
PHOTOS: AFC