– The FIFA Beach Soccer World Cup Russia 2021™ has begun
– Group A: Problems for hosts, Japan mount incredible comeback
– Group B: UAE surprise Tahiti, Spain deliver strong display
With stunning goals, plenty of technical flair and a wonderful atmosphere, the FIFA Beach Soccer World Cup Russia 2021™ got underway in spectacular fashion.
After a slow start and falling behind, the Russian hosts eventually gave their fans something to celebrate against USA after extra time. In the other match in Group A, Paraguay and Japan traded goals in a thoroughly entertaining encounter that ended in victory for the Asian side.
Meanwhile in Group B, United Arab Emirates pulled off a surprise opening win, while Beach Soccer World Cup debutants Mozambique were beaten by Spain despite a dogged display.
FIFA BEACH SOCCER WORLD CUP RUSSIA 2021: DAY 1
THE RESULTS
Group A
Paraguay 4–7 Japan
Football Union of Russia 5–4 USA
Group B
United Arab Emirates 4–3 Tahiti
Mozambique 4–8 Spain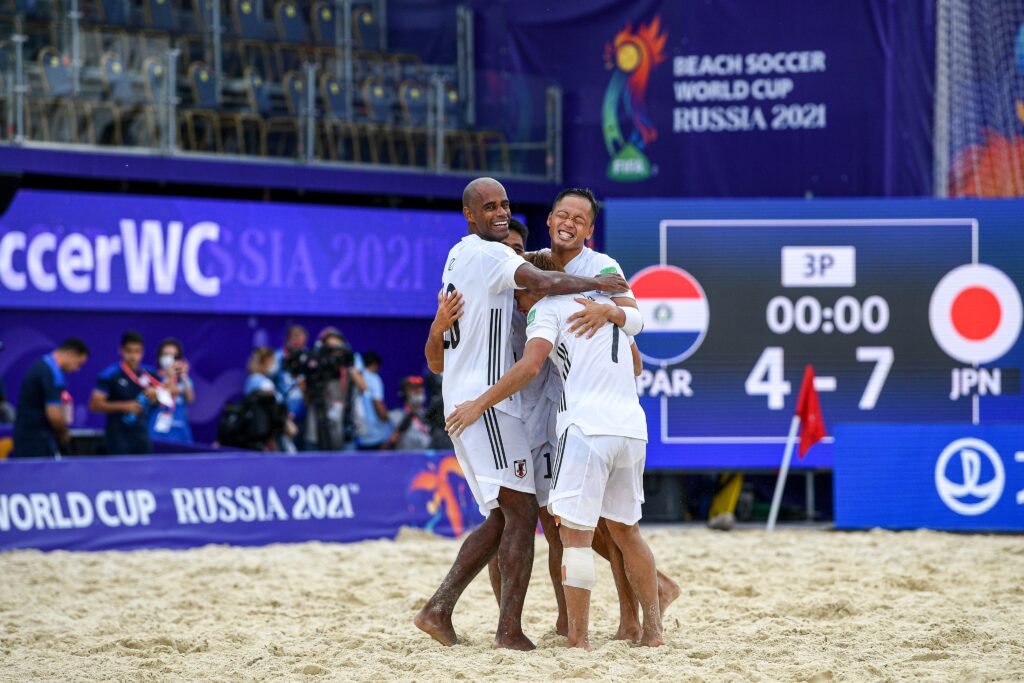 MEMORABLE MOMENTS
First goal of the World Cup
Tahiti's Tamatoa Tetauira had the distinction of netting the first goal of the tournament in the 22nd minute of the opening match. UAE goalkeeper Humaid Jamal was caught off guard by the striker's low deflected shot and could not keep it from hitting the back of the net.
Paraguay lose despite magical display
Paraguay's players could deservedly be dubbed "artists" after their performance against Japan on the opening matchday, and none more so than Sixto Cantero. The winger gave his side a 2-0 lead with a sensational lob over a stunned Tomoya Ginoza before finding the target again with a sideways scissor kick. Despite holding a 3-0 and 4-2 lead during the match, Paraguay ultimately lost 7-4.
Surprising start for UAE
Tahiti may have scored the tournament's first goal, but when the final whistle sounded it was the United Arab Emirates who had cause to celebrate, prevailing 4-3 after extra time to collect their first two points. Incidentally, UAE have never made it out of the group stage before.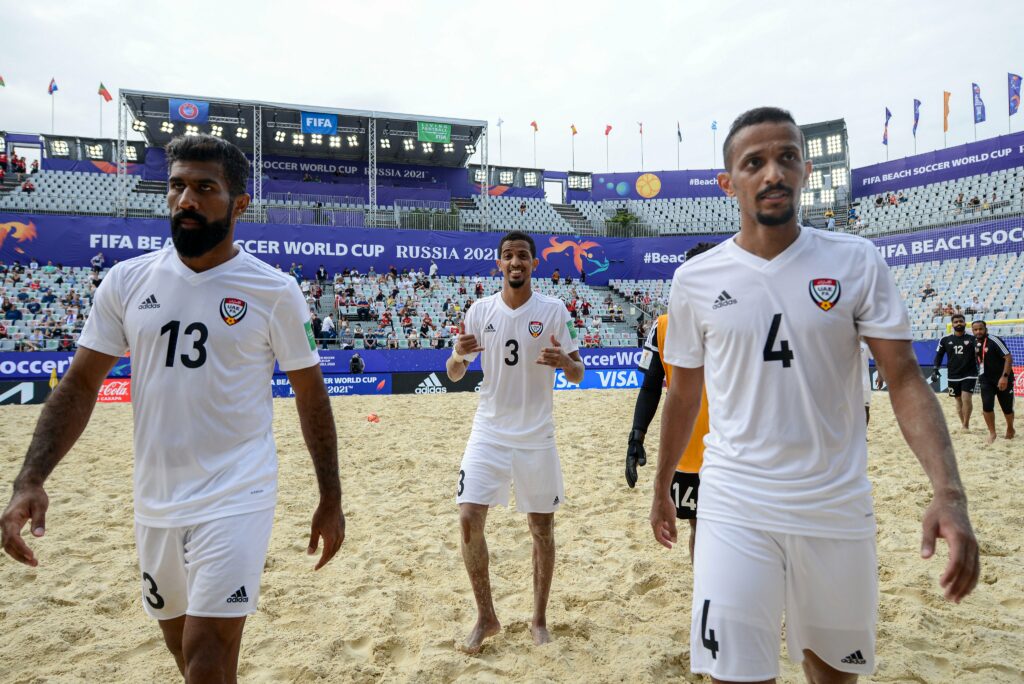 Gutsy debutants Mozambique kept at bay

Despite fighting to the bitter end, the Beach Soccer World Cup rookies were ultimately kept at arm's length by European champions Spain in an 8-4 defeat. They can at least take consolation from the fact that Nelson and Figo scored their country's first-ever goals in this competition.
Double hat-trick for Japan
Takuya Akaguma, now his country's leading World Cup scorer with 14 goals to his name, and Shusei Yamauchi each netted a hat-trick against Paraguay, the Asian side's first in the competition. The match was a repeat of both teams' opening fixture in 2019, which Japan also won 5-4. The Samurai Blue went on to top the group ahead of Switzerland that year.
Live music in the arena
With a stadium announcer who even gets involved during matches, fireworks to welcome the teams onto the pitch, cheerleaders during breaks in play and live music in the stadium, both for the national anthems and occasionally thereafter, you can always count on the Beach Soccer World Cup to serve up something special.
The quote
"Of course, we're happy and proud, but the result doesn't surprise me. Tahiti are a good team but we don't need to envy them. We have quality in our team and we'll try to prove that for as long as possible at this World Cup."
UAE striker Hasan Alhammadi, talking to FIFA.com
Text and Photos: FIFA