Legendary beach soccer coach and FIFA Instructor Angelo Schirinzi oversaw the course
---
A FIFA Beach Soccer Course was held on the pristine Mediterranean island of Malta last week, a big step in the development of beach soccer both in Malta and internationally.
This course, which is intended to enhance the status and growth of beach soccer in Malta as well as international coaches, was inspired in part by the successful competition held in the country this summer, after the sport had been absent for eight years.
The course is aimed at beginners and other beach soccer coaches looking to expand their abilities. It began on Thursday 5 August with the introduction of content and extracts from FIFA Manual, presented by Angelo Schirinzi, the Swiss beach soccer coach who also took the Tahitian national team to the final of two FIFA Beach Soccer World Cups, as well as winning the Russian league and Euro Winners Cup with Russian club Kristall.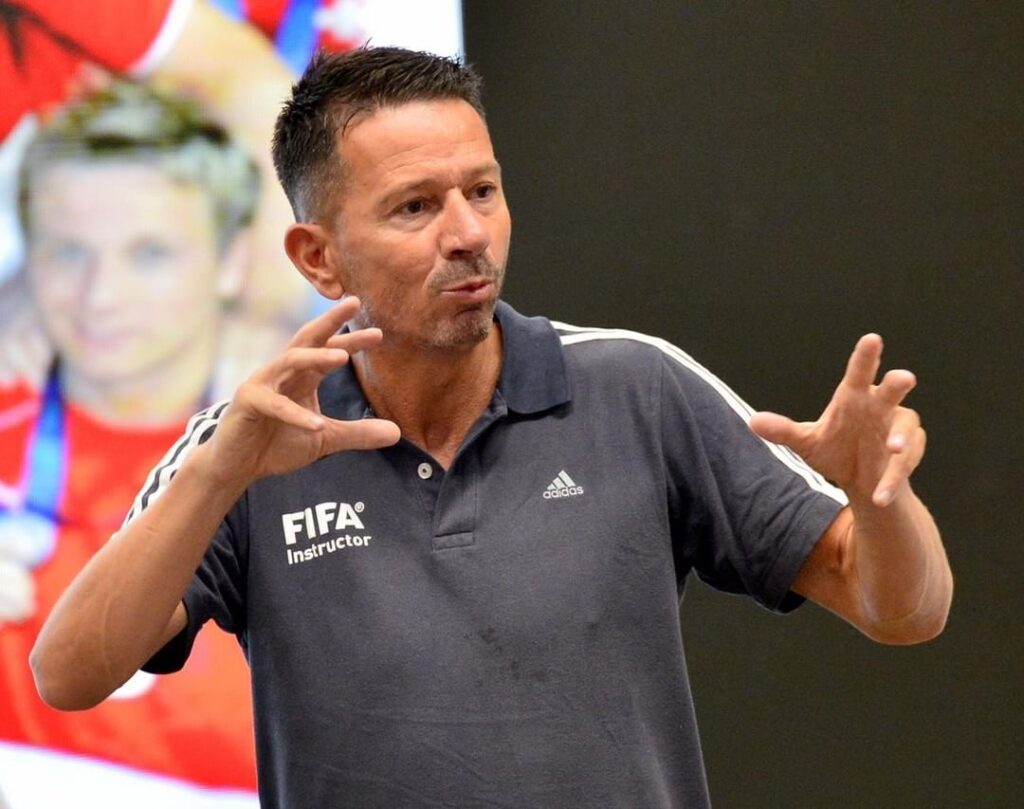 The topics covered in the course included game analysis, nutrition, mental and physical tactics, set pieces and formations. The event lasted for four days, and was rounded off on Sunday with a match between instructors with official rules.
FIFA Beach Soccer Instructor Angelo Schirinzi and Head of Malta FA Beach Soccer Mark Marlow oversaw the proceedings of the program, which was the second of its kind to be held in Malta.
Photo: Joe Borg