The Polish side saw off the defending champions Terrassa, while the Spaniards eliminated Playas San Javier
---
The Women's Euro Winners Cup is set to have a new champion. 2022 winners Terrassa Bonaire fell to FC10 Ladies in the semi-finals and won't be able to defend the title. The Polish side will face last year's Higicontrol Melilla, who avenged last year's semi-final defeat against Playas San Javier.
WATCH ALL MATCHES LIVE ON BEACHSOCCERTV.COM – SIGN UP HERE!
Last period comeback sees Ladies through
Terrassa Bonaire went into the game aiming to repeat the presence in the final and Rocio gave the Spanish team the lead ten minutes into the game.
The match was evenly contested and the second period saw no goals. But on the second minute of the final period, Miroslava Vypasniak equalised taking advantage of a mistake in Terrassa's defence.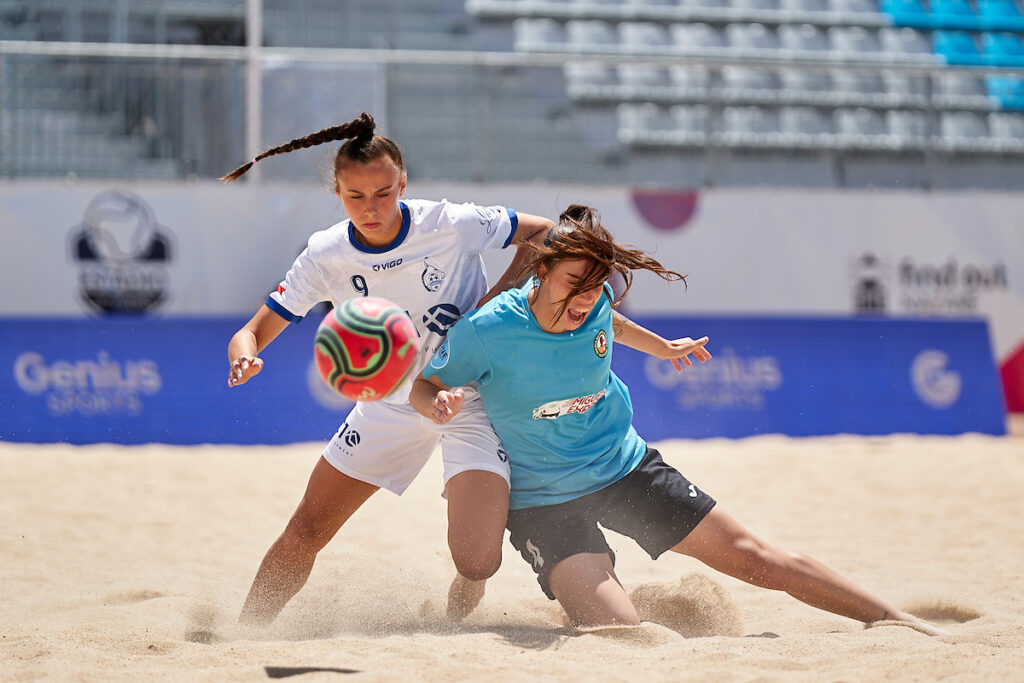 Three minutes later, Okoniewska blasted a promissing free-kick into the back of the net to confirm FC10 Ladies's comeback and the Polish side managed until the end to sustain Terrassa's attempts to equalise, confirming their place in the final.
Higicontrol keep defensive solidity
After having been eliminated in the semi-finals twice, Melilla have finally made it into the decisive match. Adriele broke the deadlock on the fifth minute to put Higicontrol ahead, and in the second second period their lead was extended by Natalia Cuadrado with a header on the far post assisted by Andrea Mirón.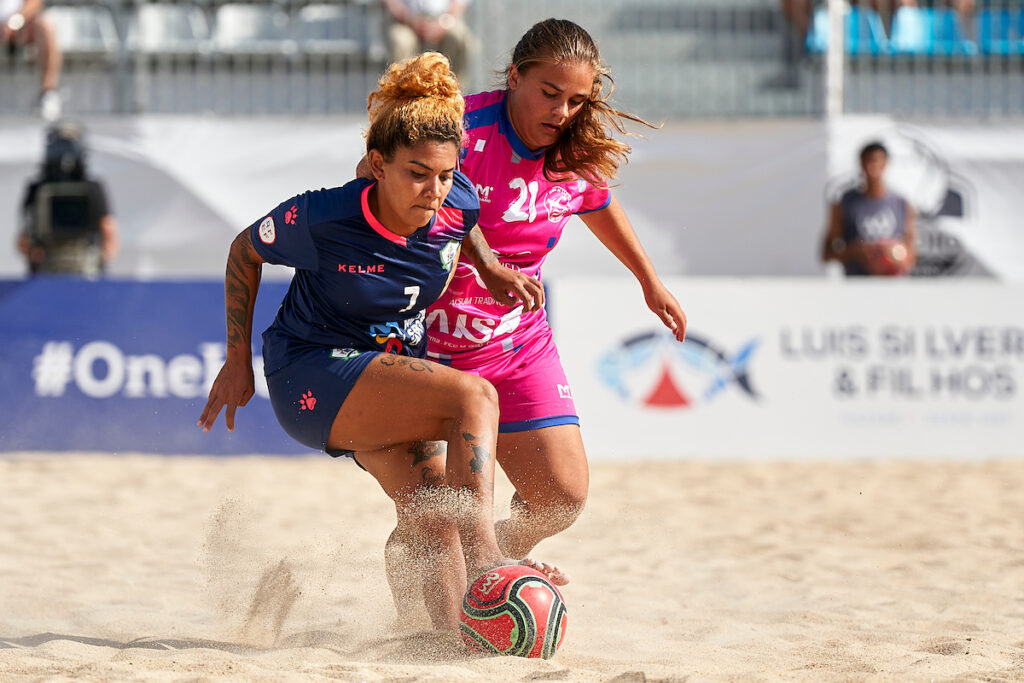 Playas San Javier were unable to break Melilla's guard, and will play for the bronze medal against Terrassa, reediting last year's final.
WATCH ALL MATCHES LIVE ON BEACHSOCCERTV.COM – SIGN UP HERE!
Results
Semi-finals
Higicontrol Melilla 2-0 Playas San Javier
Terrassa Bonaire 1-2 FC10 Ladies
Play-off 5th-8th place
Cáceres (4)5-5(3) Pozoalbense
Rappiranha 9-1 BS Zeeland