Women's group stages continued in Tarnów
---
The second day of the women's beach soccer competition at the 3rd European Games Kraków Malopolska was played out on 28th June, as group stage action continued…
Watch all the beach soccer action from the European Games 2023 live here!
Group A
Portugal cruise to victory after Cristiana brace
Portugal come out on top 5-1 winners over Czechia.
In Group A, Portugal women's side made their first appearance at the European Games 2023 as they played Czechia, who were coming off the back of a 5-1 defeat against Poland the day before.

In the first period, Portugal found their first tournament goal as Inês hit her shot from midway across the pitch and dispatched into the bottom left corner, as Portugal ended the period one goal up going into the first interval.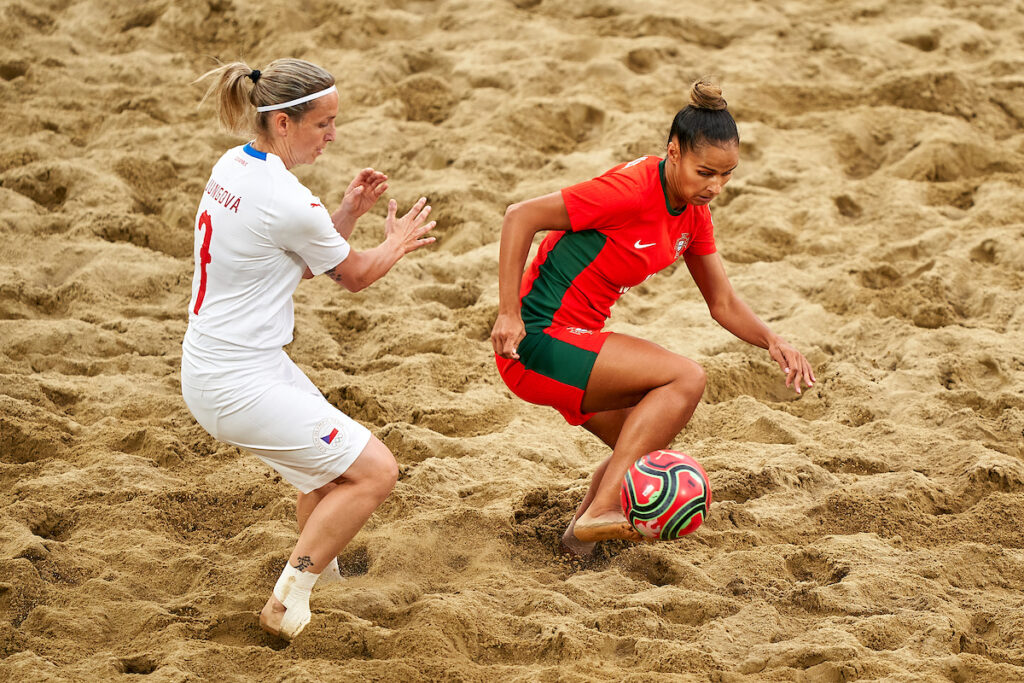 Three goals came in the second period, with the first of them coming just over two minutes from time. Cristiana's free-kick from distance nestled into the bottom-right corner to double Portugal's advantage, but Czechia scored one of their own just 20 later as Folprechtova dinked the ball over the goalkeeper and into the middle of the goal, with pressure for the Portugal defenders. Despite this, Portugal increased their advantage to two when Hruskova scored an unfortunate own goal as the ball trickled past her goalkeeper.

The final period of the game belonged to the Portuguese as Gomes scored their fourth of the day, and Cristiana completed her brace and netted her nation's fifth to cap off a successful first match.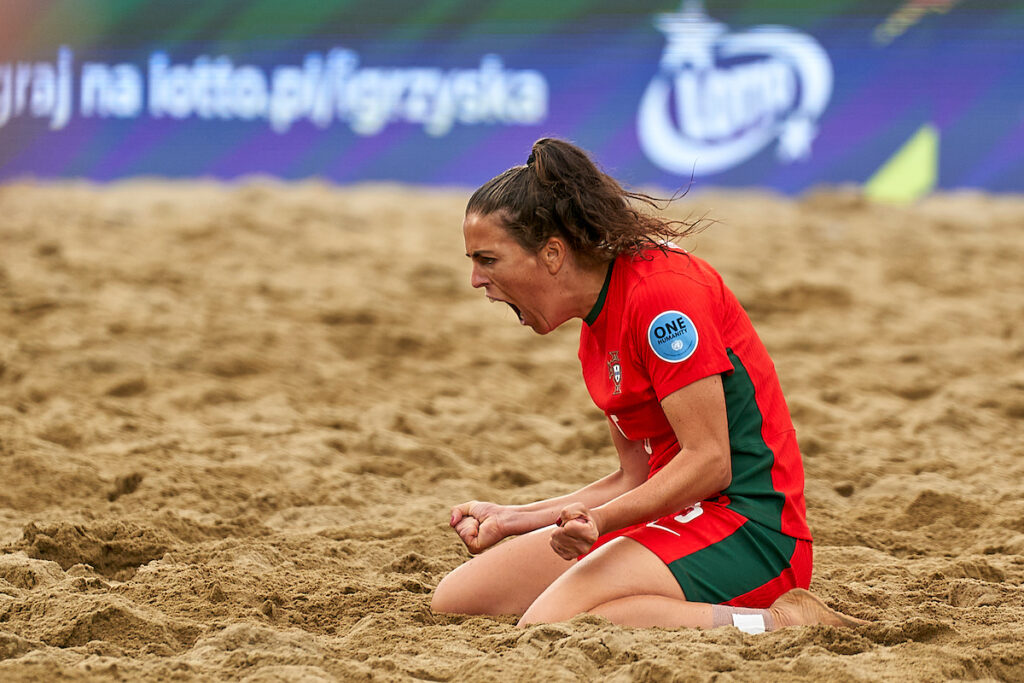 Group B
A delightful Dekhtiar display saves the day for Ukraine
Ukraine defeat Italy 2-1 in Tarnów in Group B.
In Group B, Italy women's team began their beach soccer journey in the European Games 2023 against Ukraine, who were desperate to get three points on the board after narrowly losing to Spain the day prior.

Both sides failed to open the scoring in the first period, with both sides having chances, but failing to break the deadlock in the fixture.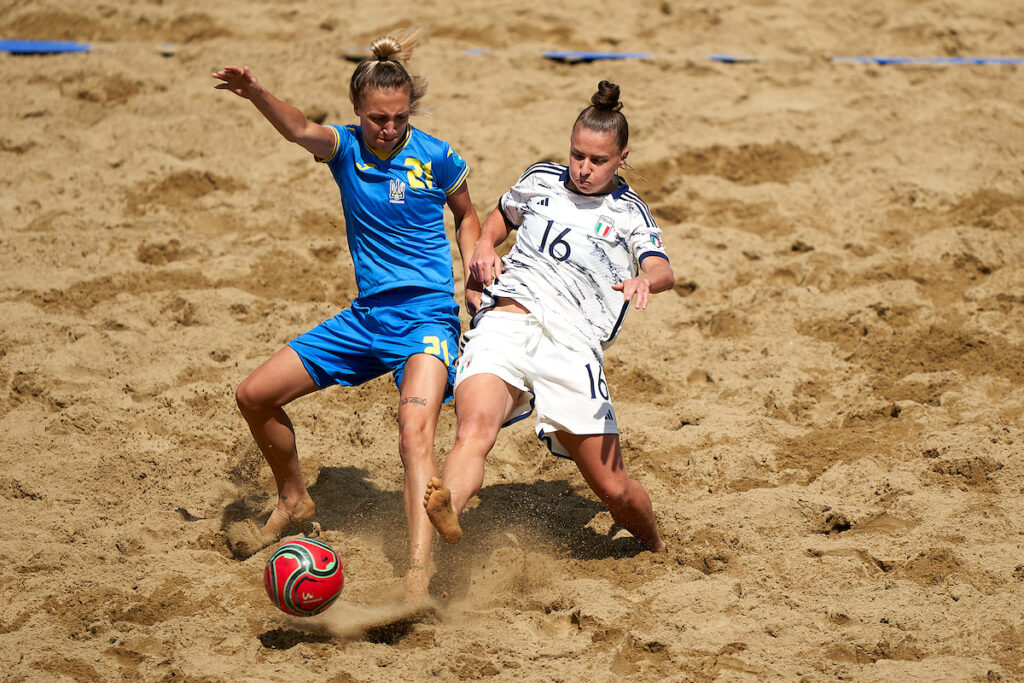 Bigger goalscoring opportunities followed in the second period for both nations in the end-to-end match, as Ukrainian players, Klipachenko and Dekhtiar both had their shots kept out by Galloni, between the Italian sticks. At the other end, Naticchioni had her strike punched over by Terekh and Iannella's header was slightly too high from close range.

The match really came alive in the third period, as the opening goal was scored inside two minutes. Santos whipped her corner kick into a wonderful area, which was met by a thunderous Bargi header to give Italy the lead. However, with under four minutes to go, Ukraine captain, Dekhtiar scored a fantastic brace with a perfectly weighted strike for the leveler from long range and fired in a wonderful winner which found the bottom corner from distance.

An incredible turn-around from Ukraine to win their first match of the group stages.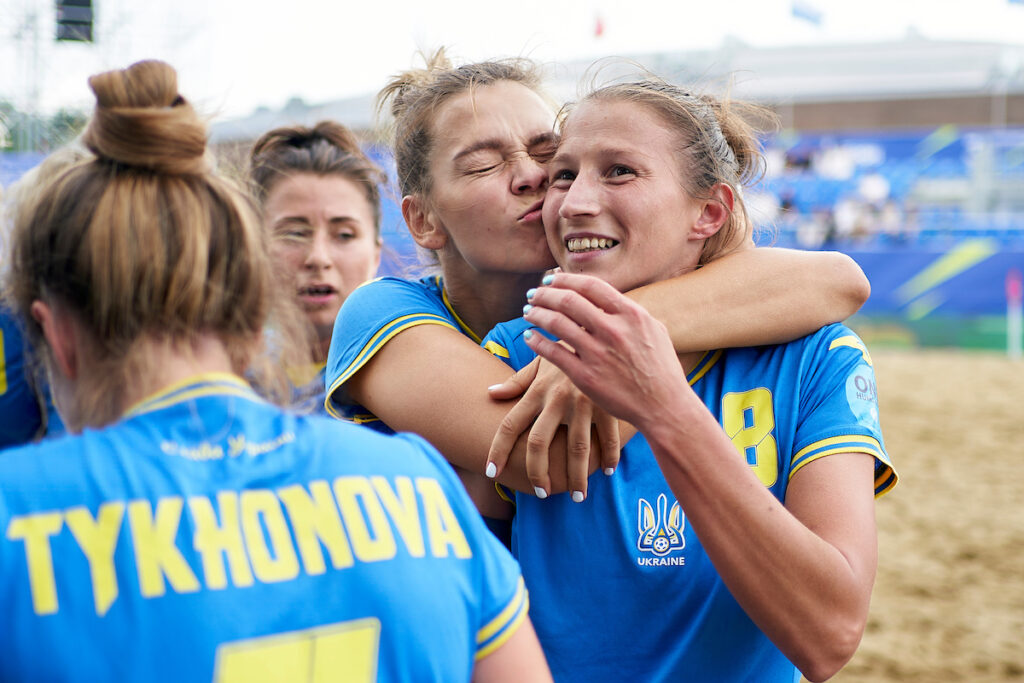 Click here for complete scorers, stats and standings from the women's competition!
Results
Group A
Portugal 5-1 Czechia
Group B
Italy 1-2 Ukraine