The final matchday saw Los Cafeteros and La Albirroja qualify secure qualification, while Brazil confirmed the top position of group A
---
Brasil, Argentina, Colombia and Paraguay have advanced to the semifinals of the 2023 CONMEBOL Beach Soccer Copa America, after the completion of the group stages in Rosario, Argentina. The four nations will now face each other in the search for a spot in the final and a chance to qualify for the FIFA Beach Soccer World Cup.
Brazil topped Group A with 12 points, while Argentina finished second with eight points. Uruguay placed third with six points, followed by Peru with three points and Ecuador with no points.
In Group B, Colombia finished at the top with nine points, the same number of points as Paraguay who were second, while Chile and Bolivia ended up with six points each. Venezuela, on the other hand finished at the bottom of the table.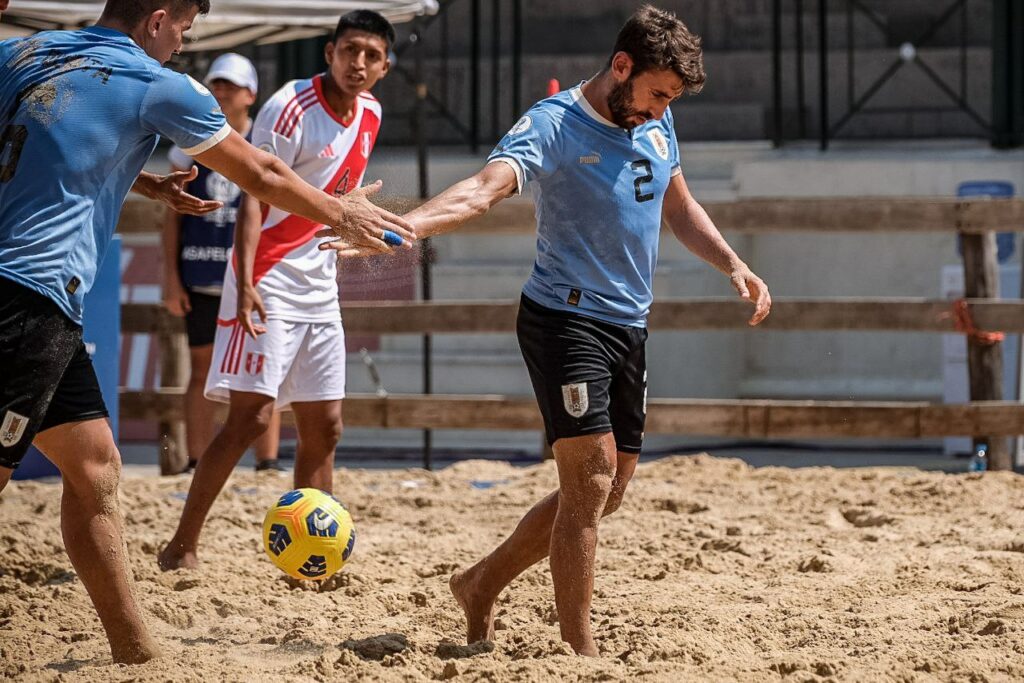 The last day of the group stages saw some exciting matches, with Uruguay beating Peru 2-1 to secure third place in Group A. Richard Catardo and Luis Quintana scored for Uruguay, while Enzon Delgado netted for Peru.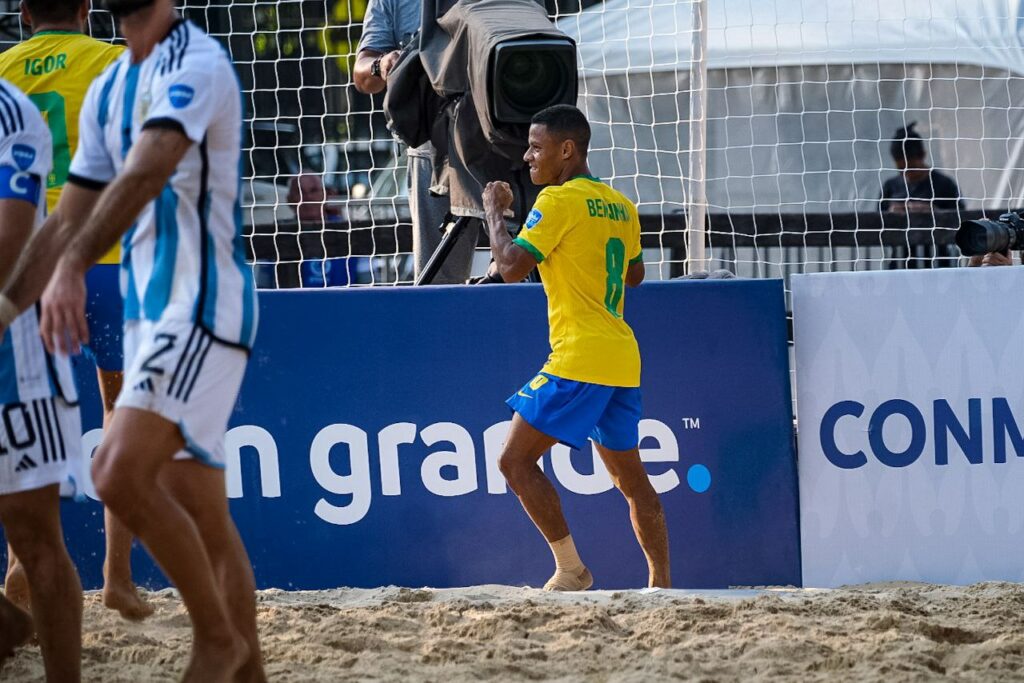 Meanwhile, in a thrilling encounter, Brazil thrashed Argentina 8-2 to secure the top spot in Group A. Edson Hulk scored three goals for Brazil, with Filipe, Mauricinho, Benjinha, and Jordan adding one each. For Argentina, Benaducci scored twice to reduce the deficit.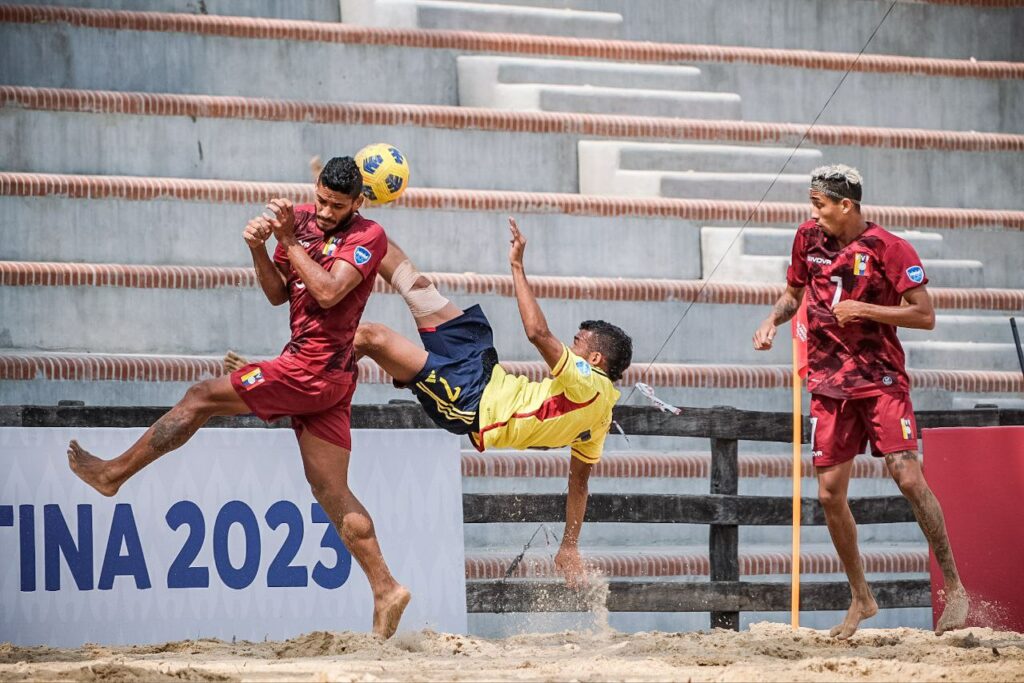 Colombia also secured their place in the semifinals by defeating Venezuela 4-0. Andrés Rueda, Sebastián Hernández, Eduardo López, and Wilson Córdoba scored the goals for Colombia.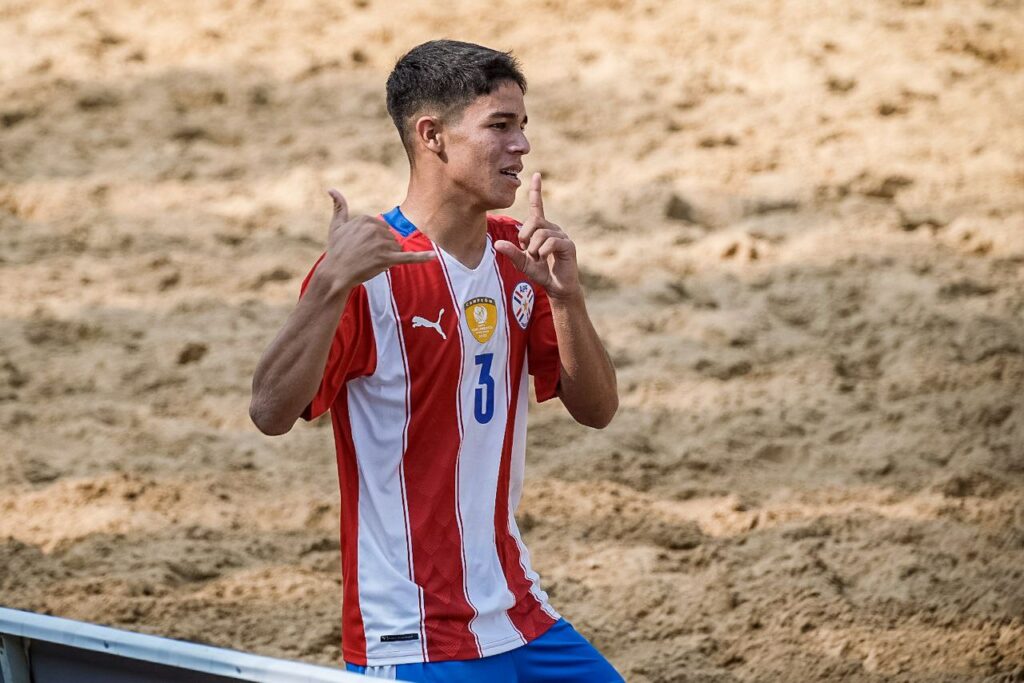 Finally, Paraguay sealed their spot in the last four with an impressive 10-2 win over Chile. Yoao Rolón, Jhovanny Benítez, Milciades Medina (2), Thiago Barrios, Mathías Martínez, and Néstor Medina (3) were on target for Paraguay, while Andrés Albuerno scored both of Chile's goals.
On March 18, the semifinals will see Brazil take on Paraguay, while Colombia will face Argentina. The winners of these matches will advance to the final and qualify for the FIFA Beach Soccer World Cup 2023. The losers will play for the third-place finish and the final World Cup spot.
The same day will also see Ecuador face Venezuela for the ninth spot, while Peru will play against Bolivia for seventh place.
RESULTS – Matchday 5
Group A
Peru 1-2 Uruguay
Argentina 2-8 Brazil
Group B
Venezuela 4-0 Colombia
Paraguay 10-2 Chile
FIXTURES
Semi-finals (18/03)
Brazil – Paraguay
Colombia – Argentina
7th place play-off (18/03)
Bolivia – Peru
9th place play-off (18/03)
Ecuador – Venezuela
PHOTOS: CONMEBOL