The Yellow Submarine won their two matches to lift the cup
---
The second edition of the Torneo "Javi Torres" went Cádiz CF's way.
At the Playa de Victoria, in Cádiz, Spain, the local team took on CD Fútbol Playa Marbella and FC Málaga City to be proclaimed champions of the tournament.
Marbella beat Málaga City and secured the second place of the competition.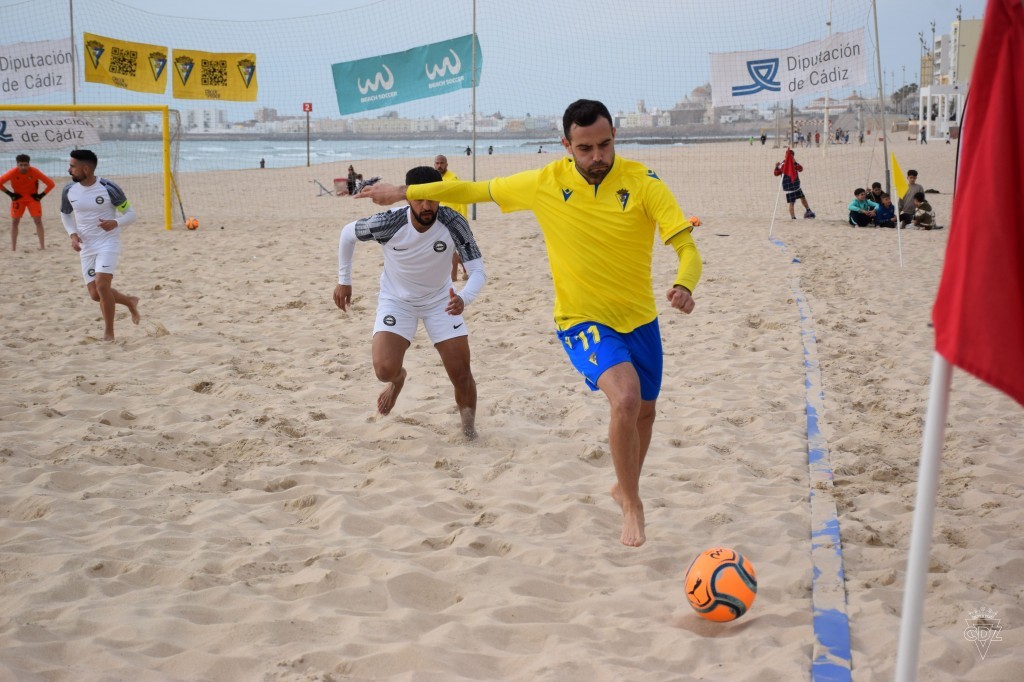 RESULTS
CD Fútbol Playa Marbella 2-3 Cádiz CF
FC Málaga City 2-5 CD Fútbol Playa Marbella
FC Málaga City 1-5 Cádiz CF
FINAL STANDINGS
1st place: Cádiz CF
2nd place: CD Fútbol Playa Marbella
3rd place: FC Málaga City