The second season of the League will be organized by Estonian Football Association in cooperation with Beach Soccer Worldwide
---
Eight teams from Estonia, Denmark, Sweden, Norway, Latvia and Germany will compete to determine who succeeds to Vides Tehnika Erawadee as the champion of the Baltic Sea & Scandinavian Beach Soccer League.
BSC Copenhagen from Denmark, Bemannia BSC Stockholm from Sweden, Pure Nordic Water from Norway, Riga BSC from Latvia, Nõmme BSC Olybet, SK Augur Enemat and BSC Thunder Arvutitark from Estonia, and Rostocker Robben from Germany are the teams that will play in two events (3-4 June and 29-30 July) at the Pärnu Beach Arena in Estonia in a round-robin format to determine the four teams that will qualify for the Final Four on August 12th at the Pärnu Beach Arena.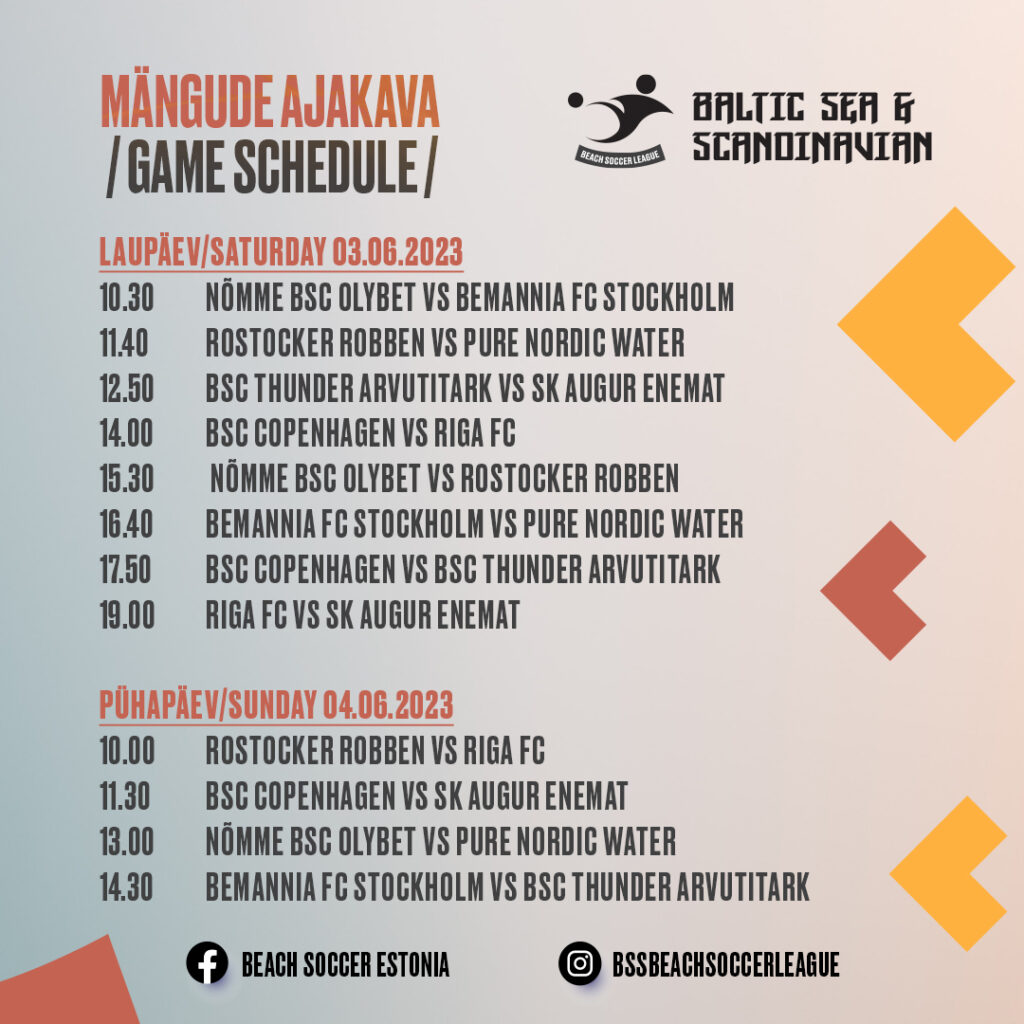 The aim of the competition is to increase the international competitiveness of beach soccer clubs in the Nordic countries, and to raise the level of new and already experienced referees in the region.
You can follow the latest information on the Baltic Sea & Scandinavian Beach Soccer League on beachsoccer.com .