This year's competition is officially underway in Estonia
---
On 3rd June 2023, the Baltic Sea & Scandinavian Beach Soccer League made it's annual return for the second edition of the competition, as the eight best teams from the Baltic Sea and Scandinavian regions battle it out to be crowned 2023 champions, taking place at the Pärnu Beach Arena, Estonia, which concludes in August.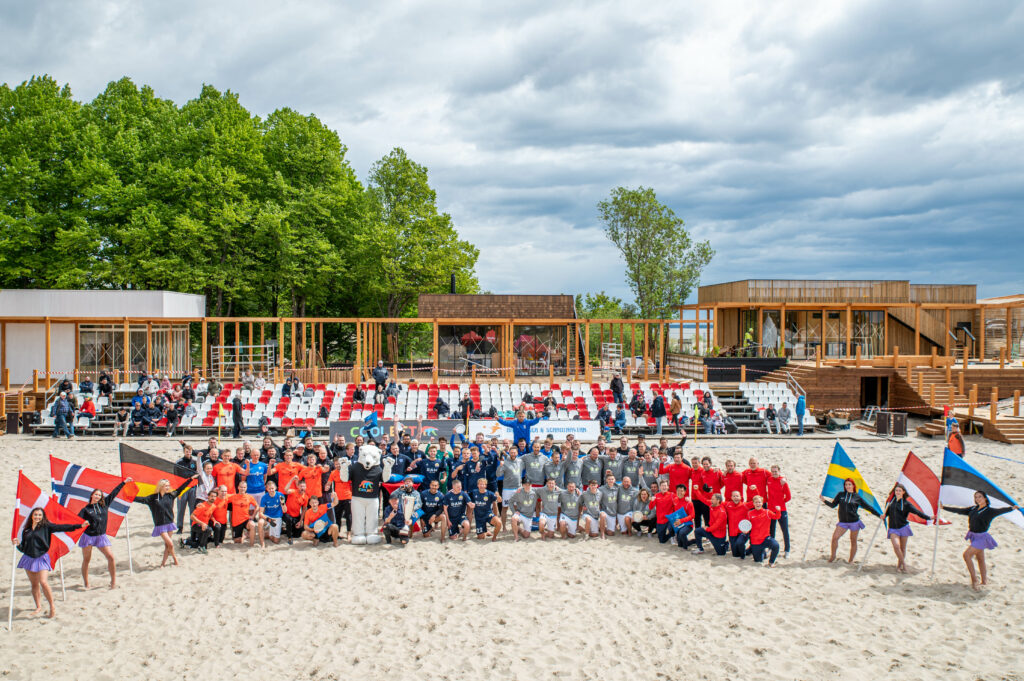 On the first two days of the competition, all eight participating teams played three matches each, with two on 3rd June and one on 4th June. After these first three matches, 2022 finalists, BSC Thunder Arvutitark currently sit top of the league table after they amassed three huge victories including a 6-3 win over SK Auger Enemat, overcame third place, BSC Copenhagen 4-3, and impressively executed a decisive 6-1 triumph against Bemannia FC Stockholm, to achieve the best possible start to their campaign, claiming all nine points from their opening fixtures.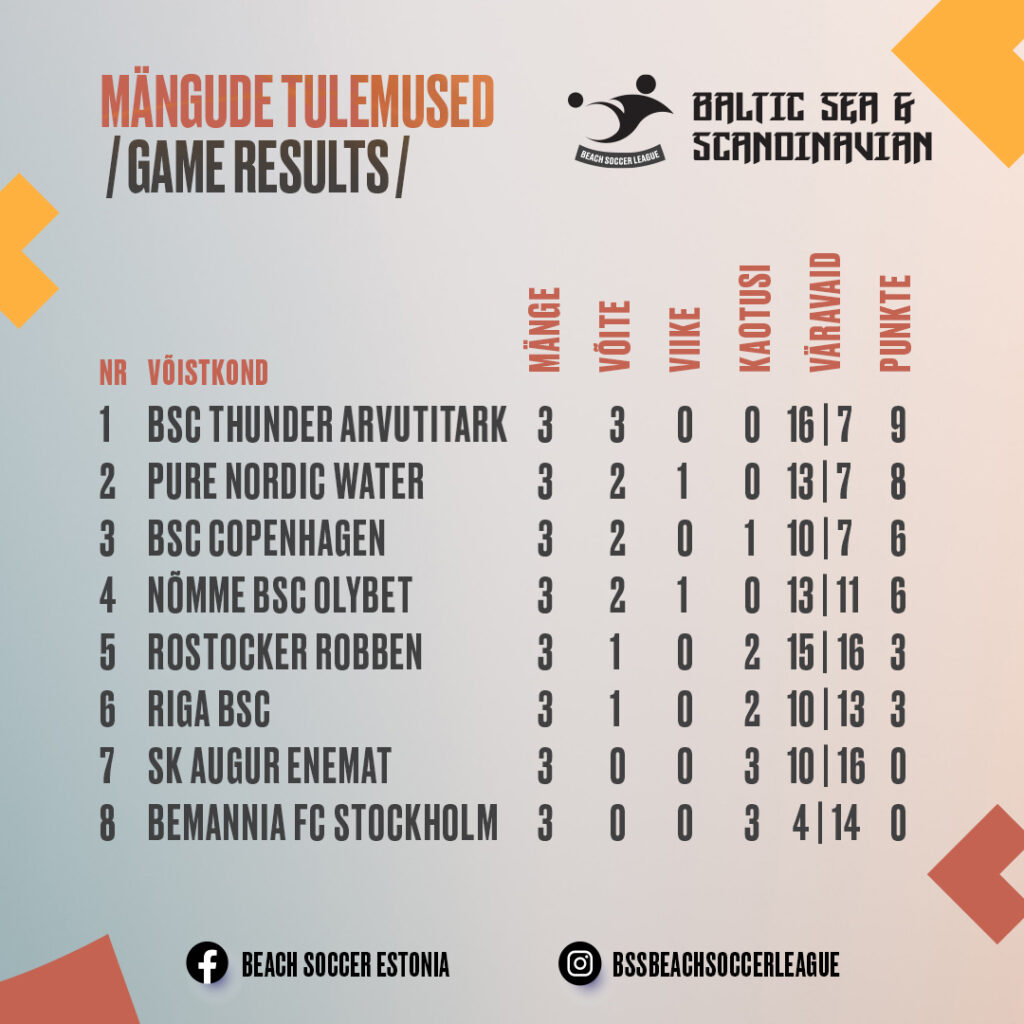 Second place, Pure Nordic Water will be eager to catch the current league leaders, as they also had a great start to the season and currently sit only one point behind BSC Thunder Arvutitark, with BSC Copenhagen and Nõmme BSC Olybet level on six points.
The next stage of the competition will take place on 29th and 30th July, and the final stage of the tournament containing the top four sides from this season, will compete for the highly desired 2023 championship on the Estonian sand on 12th August.
Results
3rd June
Nõmme BSC Olybet 3-1 Bemannia FC Stockholm
Rostocker Robben 3-5 Pure Nordic Water
BSC Thunder Arvutitark 6-3 SK Auger Enemat
BSC Copenhagen 3-1 Riga FC
Nõmme BSC Olybet 8-7 Rostocker Robben
Bemannia FC Stockholm 2-5 Pure Nordic Water
BSC Copenhagen 3-4 BSC Thunder Arvutitark
4th June
Rostocker Robben 5-3 Riga BSC
BSC Copenhagen 4-2 SK Augur Enemat
Nõmme BSC Olybet 2-2 Pure Nordic Water (0-1 extra-time)
Bemannia FC Stockholm 1-6 BSC Thunder Arvutitark