The match was a part of the teams' preparation ahead of the NEOM Bach Soccer Cup in November
---
The Bahrain national beach soccer team defeated their Saudi visitors in two of the four friendly matches held at the Federation Beach Field in Isa Town. The other two games were drawn.
The nations organised the matches as part of their preparation for the upcoming NEOM Beach Soccer Cup 2022 in Saudi Arabia in November.
The competition will run from November 9-12 and will feature eight teams: Bahrain, Brazil, England, Paraguay, Japan, UAE, Oman and Saudi Arabia.
"These are friendly games, but are also very competitive," said Mohammed Ashoor, from the Bahrain Football Association (BFA) Beach Soccer and Futsal Committee.
"These matches will be great preparation for the NEOM Beach Soccer Cup and the Asian Cup, which will be held in Thailand in November, next year."
The nations were drawn in separate groups in a draw held at the Beach Soccer Worldwide headquarters earlier today, but may still meet in the competition.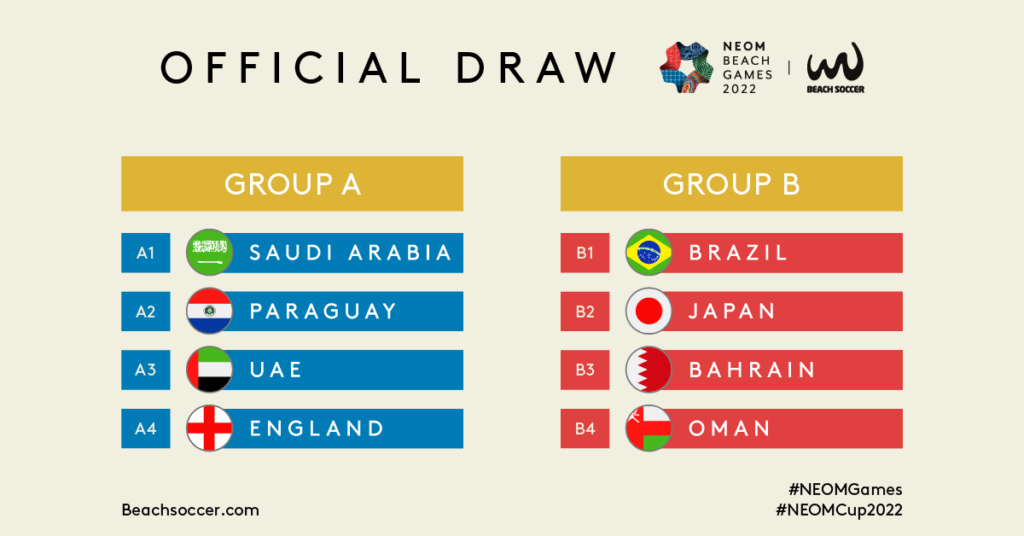 RESULTS
Bahrain 3-3 KSA
Bahrain 3-2 KSA
Bahrain 6-3 KSA
Bahrain 2-2 KSA