Brazil and Argentina have secured their places in the semifinals of the CONMEBOL Beach Soccer Copa America 2023, following their victories in the Group A Round 4 matches.
In the same group, the battle for fifth place remains between Uruguay and Peru. Meanwhile, the Group B has Bolivia, Chile, Colombia, and Paraguay with six points each, all with chances of qualifying for the semifinals.
Venezuela and Ecuador, the bottom teams in their respective groups, will face each other for the ninth place in the overall standings of the competition.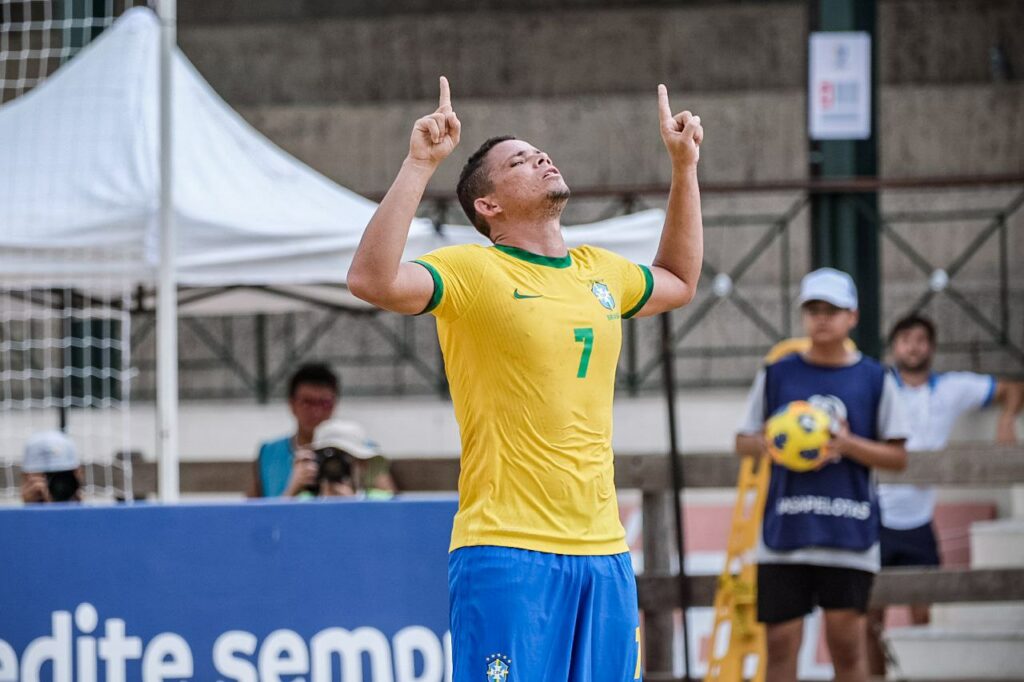 In the Group A matches, Brazil defeated Ecuador 13-0 in the penultimate round of the group stage to secure a spot in the semifinals. The Canarinha dominated with four goals from Edson Hulk, two from Mauricinho, and one each from Datinha, Catarino, Brendo, Filipe, Bobô, Mão, and Jordan.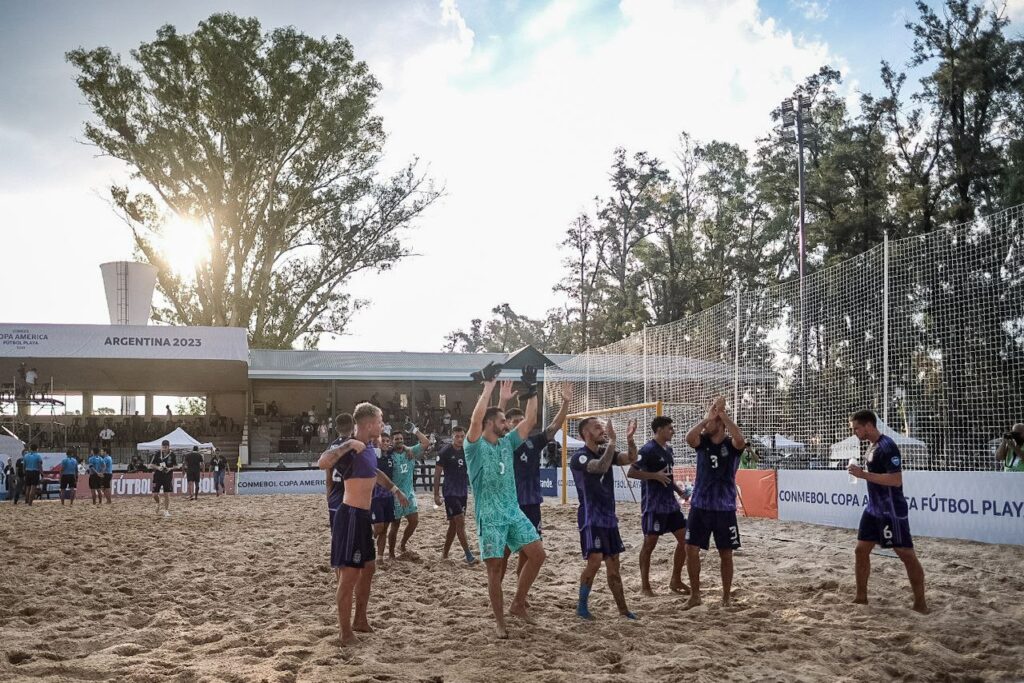 Argentina also secured their semifinal spot after a hard-fought 2-1 victory against Peru in a closely contested match. Both teams had to wait until the second period to score goals, with Vidal scoring for Peru and Ponzetti equalizing for Argentina. Medero scored the winning goal seconds before the end of the match to send the hosts through to the next stage.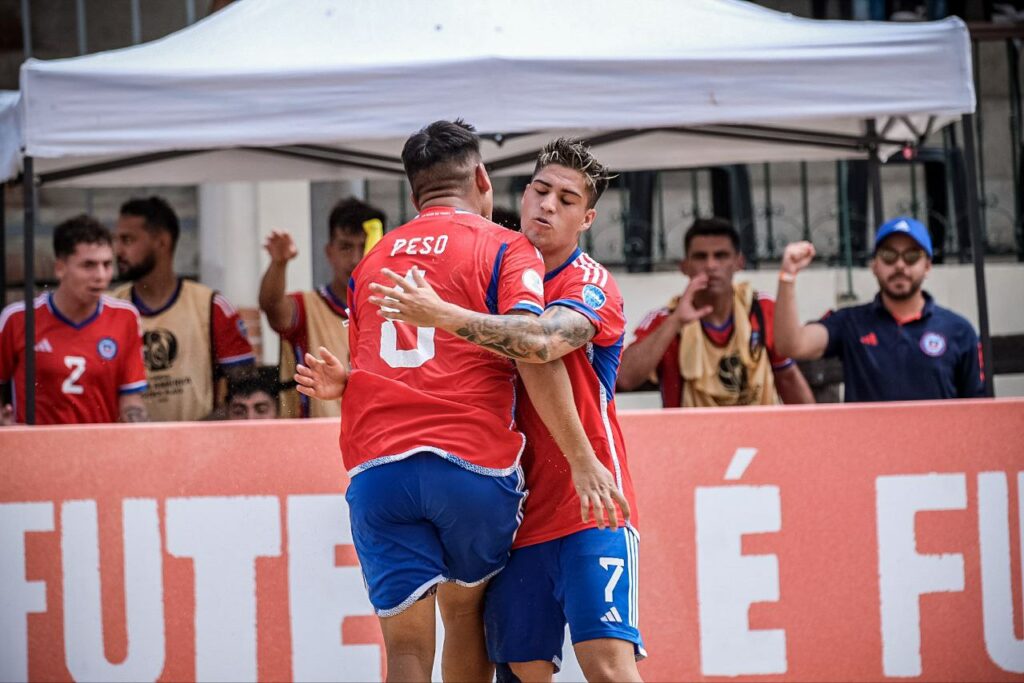 In the Group B matches, Chile secured an important 4-2 victory over Bolivia and earned six points in the group standings. Ariel Peso equalized for Chile in the first period after Alpiri gave Bolivia the lead. In the second period, Dahulon Zárate put Bolivia back in front, but goals from Pablo Rodríguez, Héctor Tobar, and Diego San Martín secured the comeback for Chile.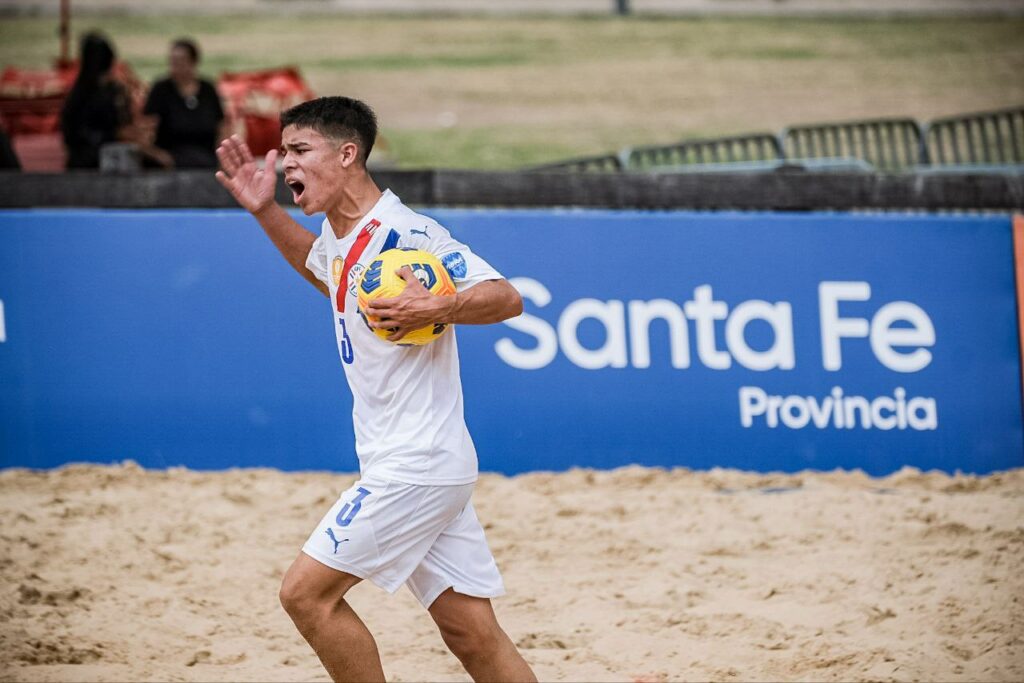 Paraguay also kept their semifinal hopes alive with a hard-fought 5-4 win over Venezuela. The Vinotinto took a two-goal lead with goals from Castellanos and Escobar, but Albirroja equalized before the end of the first period with goals from Thiago Barrios and Sixto Cantero. In the second period, Jhovanny Benítez and Milciades Medina gave Paraguay a 4-2 lead, and Medina scored his second goal in the last period to secure the win. Although Enderson Ramos scored a late goal for Venezuela, it wasn't enough to avoid defeat.
The upcoming matches between Peru and Uruguay, and Argentina and Brazil, will decide the final positions in Group A, while Venezuela will face Colombia and Paraguay will play Chile in the Group B matches that will determine which teams will qualify for the semifinals.
RESULTS – Matchday 4
Group A
Brazil 13-0 Ecuador
Argentina 2-1 Peru
Group B
Chile 4-2 Bolivia
Venezuela 4-5 Paraguay
FIXTURES – Matchday 5 (16/03)
Group A
Peru – Uruguay
Argentina – Brazil
Group B
Venezuela – Colombia
Paraguay – Chile
PHOTOS: CONMEBOL