The group stage pairings have been defined
---
The Museo Nacional de Antropología Dr. David J. Guzmán in San Salvador was the stage for the draw where the 15 participating clubs (10 men's teams and 5 women's teams) got to know who they are facing in the groups stage of the Americas Winners Cup El Salvador 2023.
After opening words by Yamil Bukele, ad-honorem President of the Instituto nacional del Deporte de El Salvador, the draw was conducted by Josep Ponset, Beach Soccer Worldwide's director of events, and Eny Aguiñada, President of the Instituto Salvadoreño de Turismo, was responsible for drawing the teams.
La Pirraya (SLV) and Flamengo (BRA) were automatically drawn as top seeds in group A and B respectively, while Canada Beach Soccer and Garita Palmera Beach Soccer (SLV) were the two teams from pot 1 joining La Pirraya, whereas Chirilagua and Barra de Santiago will play in group B.
Pot 2 teams Turquoise Beach Soccer Club (TCI) and Santa Cruz Beach Soccer (USA) were drawn into group A, FBS FC (USA) and Club Pioneros FP (GUA) will compete in group B.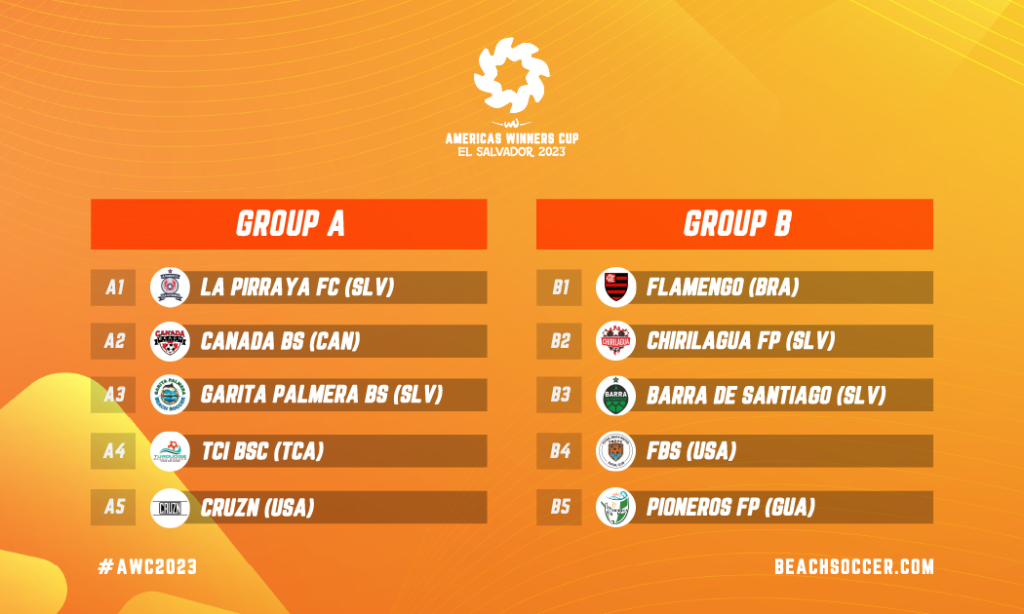 After a round-robin format group stage, the top team of each group will face the second-placed team of the other group in the semi-finals.
The women's tournament will have five teams play a round-robin league, with the top four teams qualifying to the semi-finals.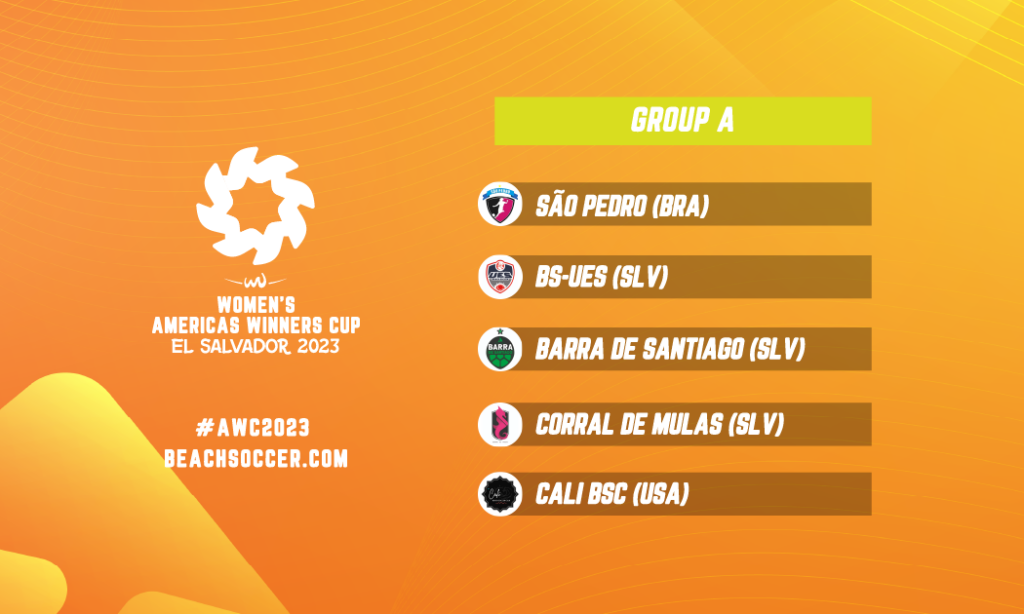 The Americas Winners Cup El Salvador 2023 will take place between 6 and 12 February, and you can check all the information about the tournament on beachsoccer.com.