The two international beach soccer referees put their brilliant careers to an end this 2021
---
The end of the 2021 beach soccer season will also be marked by the farewell of two of the most iconic referees in the world: Gionni Matticoli and Antonio Almeida.
The final of the Tecnotree Intercontinental Beach Cup Dubai 2021 meant the last of the 341 games directed by Matticoli, a referee that has been present in nothing less than five FIFA Beach Soccer Cups.
After more than 13 years refereeing at the highest level, including 13 finals of the biggest competitions, the most important thing Matticoli keeps is the people he has got to know during these years.
"I have had the chance to meet and share my time with amazing people, both referees, players, coaches, managers, etc. who have made me grow as a person. I am really thankful to all of them", he admits.
In a very similar terms, Portuguese refereeing legend Antonio Almeida explains that "beach soccer has given me such fantastic things. Refereeing is absolutely my passion, and getting to know other people, different countries and different cultures has been amazing, just as the chance to learn from the very best over these years", Almeida highlights.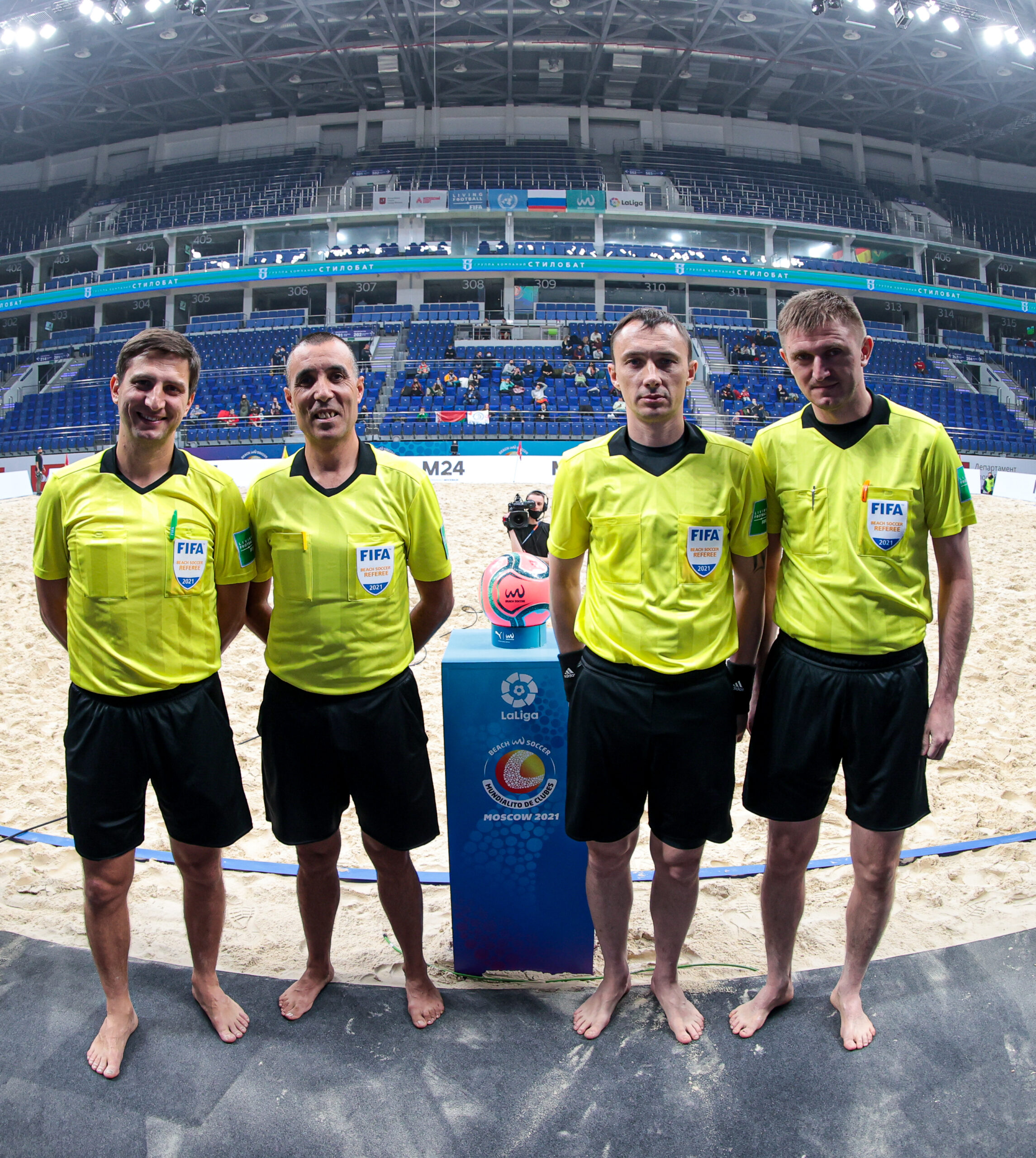 Following 223 international games at the highest level (plus hundreds more at the Portuguese National Championship), the game for the third place at the last Mundialito de Clubes (being Portuguese he could not referee the final, as SC Braga were involved) was his farewell to refereeing. A top class stage for a top class referee.
These two referees, a true reference in the beach soccer global stage, have set the bar really high for all those who want to follow their steps, and say goodbye to our sport, at least at the highest level, banking on the respect from everyone, including players, coaches and fans all over the globe.
Thank you for everything, and best of luck for your coming adventures, guys!