The U19 showed their skills on the sand in a training session at the Bayern training ground
---
A special Munich soccer connection took place last week at the FC Bayern Campus.
German beach soccer bronze medallists Bavaria Beach Bazis and the U19 squad of the European football powerhouses got together for a training session on the sand on Wednesday 6 October.
As the performance analyst of the Bayern Munich youth team Christian Ströbel joined the Munich beach soccer club last season, he was happy to bring both teams together. The original beach soccer field at the state-of-the-art FC Bayern Campus formed the perfect setting. Beach Bazis founder Ricky Goller, as well as team captain Matthias Rühl and Czech international Andy Körtvelyesi, directed the practice and started the session with a brief explanation of the most important beach soccer rules and techniques.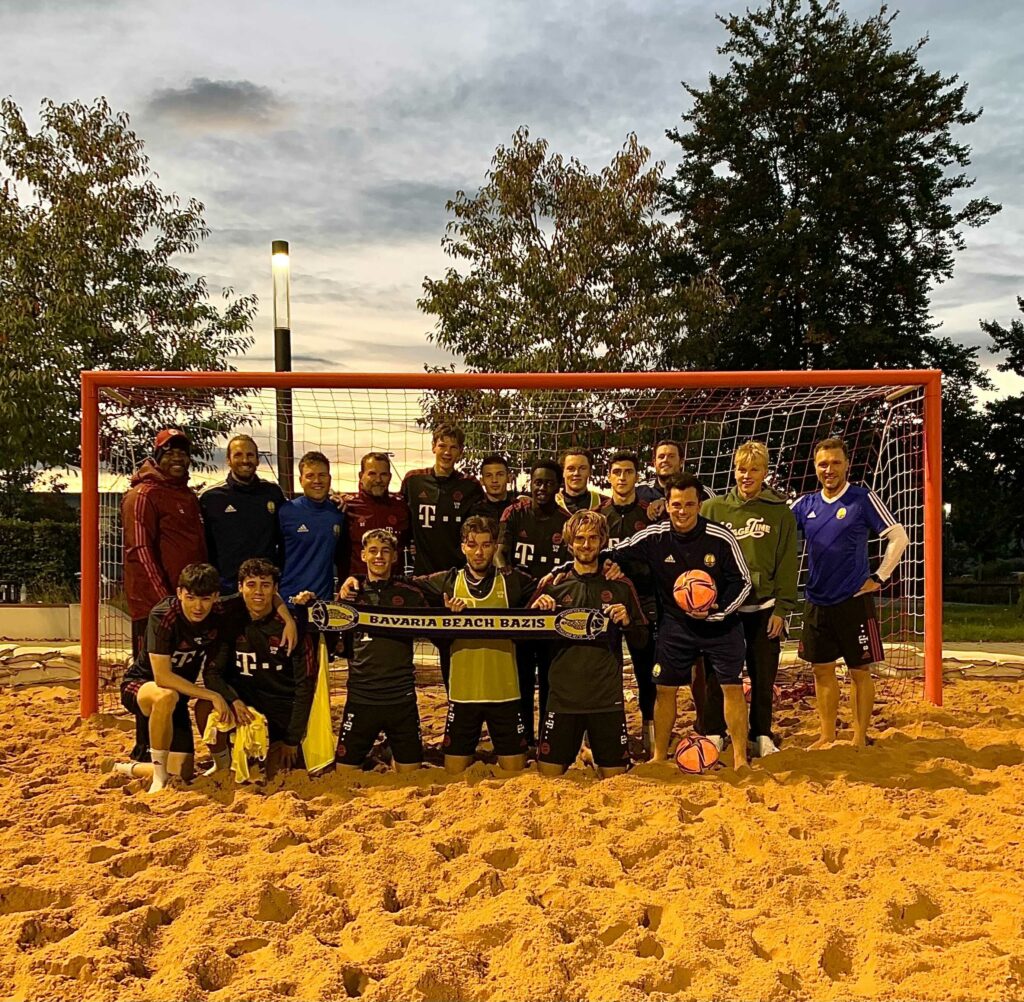 Beginning with an easy volley pass drill the young football talents showed their skills right away also being surprised by the challenge of the unfamiliar terrain. Some coordination exercises during warm up then helped them also explore the different balance and movement on sand compared to grass.
However, shooting and trying bicycle kicks, after being shown by the beach soccer players, was the most fun. The last half an hour of the session was free for a tournament.
The two Bayern Munich teams presented some really nice moves and adapted amazingly quick to the beach soccer techniques, but in the end the Bazis team still won thanks to the experience on sand. "It was an absolute honour to get the opportunity to train at the FC Bayern Campus and we are very thankful to get the chance of showing our beautiful sport to the football stars of tomorrow" said Ricky Goller.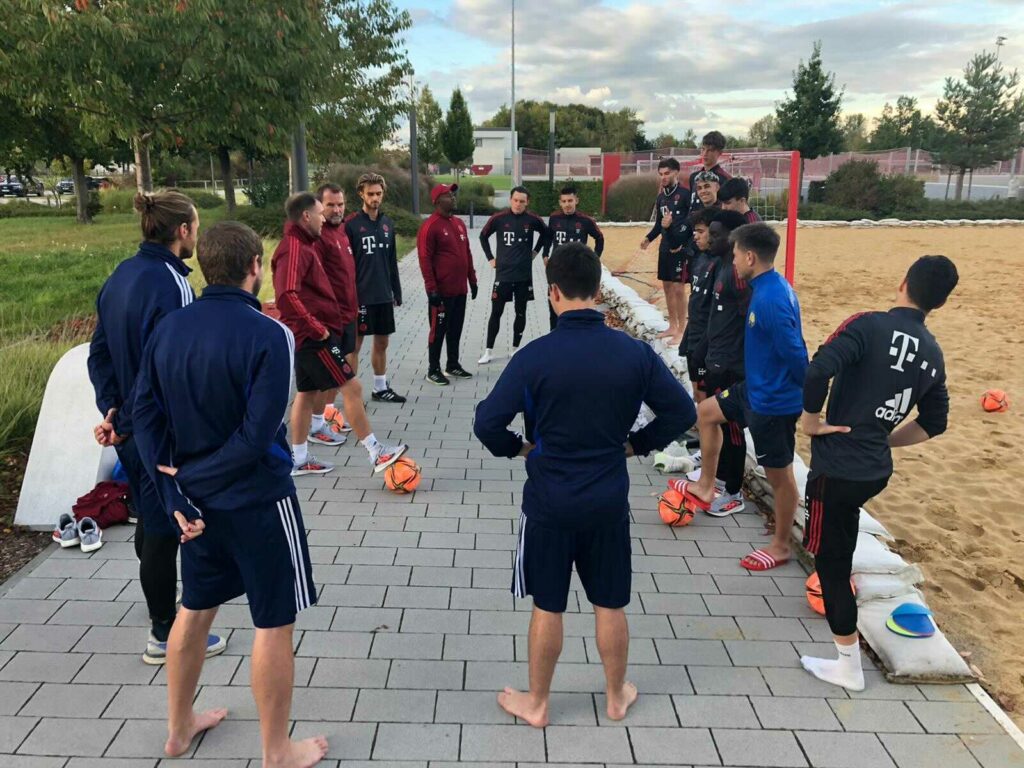 Danny Galm, Coach of FC Bayern Munich U19, was also very happy with the change of scene and exercises for his side. "From time to time we try to let our players make interdisciplinary experiences. We had great fun playing on the sand today. It's a beautiful game!"
We hope that the beach soccer field at the FC Bayern Campus will be used more regularly now from now on.
Text and Photos: Ricky Goller | Bavaria Beach Bazis